Julius Berger Nigeria Recruitment – Apply Now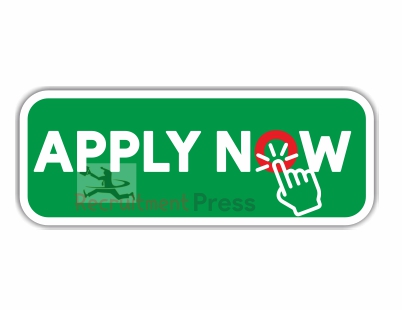 Julius Berger Nigeria Recruitment – Apply Now


Julius Berger Nigeria Plc (Julius Berger) is a leading construction company offering integrated solutions and related services. Julius Berger specializes in executing complex works that require the highest level of technical expertise and Nigeria-specific know how.
We appreciate your interest in our company. Our success largely depends on the passion, precision and competence of our employees from. Become part of our team and help us in the realization of innovative and pioneering engineering projects. Experienced professionals and young professionals, we offer opportunities in technical and commercial fields. Take the chance and apply online with us.
Trending   Npower Batch C Latest News and Nexit Loan Package Disbursement 2021/2022
We are recruiting to fill the position below:
Job Title: Junior Commercial Project Manager
Location: Abuja
Employment Type: Full-time
Duties
What duties will you have?
We will prepare you to take commercial responsibility for major projects or in commercial departments.
You will work on all commercial items and provide support with the preparation of quarterly and annual financial statements
You will prepare controlling meetings.
Your duties will also include the preparation and drafting of various analyses and evaluations such as cost calculations.
Qualifications / Skills
What skills must you have?
You will be a graduate in Business or have an equivalent qualification.
It would be beneficial if you also already have some experience. Ideally, you should be familiar with the construction industry.
You will also have good SAP skills and be confident in working with conventional MS Office software.
You love working in a team; you are flexible and have an entrepreneurial approach.
You will have good spoken and written English skills.
Trending   FRSC Recruitment Exams Past Questions And Answers – Recruitment Press
Remuneration
What can we offer you?
We have an exciting job waiting for you with very good remuneration and various bonuses, social benefits and low tax burden as well as good training opportunities.
You will receive an extensive travel package from us. This also includes G35 examinations, inoculations, visas and flights.
We will provide you with furnished, air-conditioned accommodation in the company's own camp, which has an infrastructure including sport and leisure facilities, a clubhouse, German and international television programmes, etc.
We will provide you with a company car and driver, and we work with external partners to ensure that you have the best possible security in Nigeria.
Trending   Npower Physical Verification Exercise Closing Date 2021
How to Apply
Interested and qualified candidates should: Click here to apply
Related