Joe Igbokwe: We Must Take Every Part Of The Country From Those Who Mean No Good – Femi Adesina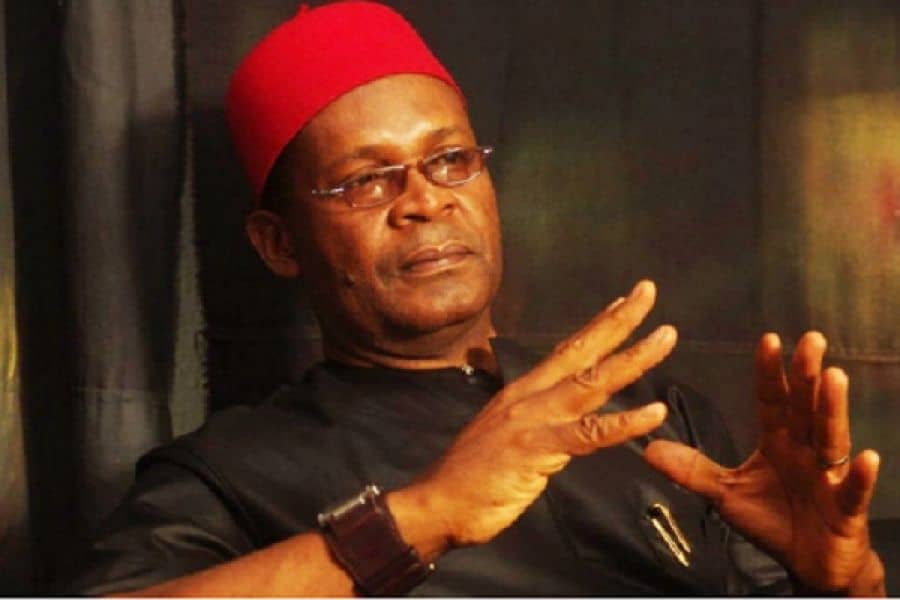 Joe Igbokwe: We Must Take Every Part Of The Country From Those Who Mean No Good – Femi Adesina


The Special Adviser to President Muhammadu Buhari on Media and Publicity, Mr. Femi Adesina has emphasized the need to speak against those who are bent on destroying Nigeria.
According to the presidential media aide, it is wrong of anyone to under any guise, always be seeking and promoting what can bring the country down.
He added that those who are hell-bent on seeing nothing good about the unity of Nigeria are blinded by their selfish desires and interest, urging them to have a change of heart and ways.
Adesina made the submission on Thursday in an opinion article titled 'JOE IGBOKWE: WHEN IT'S A CRIME TO LOVE BUHARI, NIGERIA, AND IGBO LAND.'
In the article, Adesina praised Joe Igbokwe as a good example of a staunch defender of the unity of Nigeria who believes in what is best for the country.
He said though Igbo by tribe, Igbokwe has over the years, proved himself as a nationalist who believes in the unity and progress of Nigeria, urging others to forget religious, ethnic, or other sentiments and work for the progress of the country.
Ezenwoko's Blog reports Igbokwe is a chieftain of the All Progressives Congress (APC) and the Special Adviser to the Lagos State Governor Babajide Sanwo-Olu on Drainage and Water Resources.
Adesina concluded his article on a note of caution by saying brotherhood and unity is the way forward for Nigeria and the country must be protected from those bent on destroying it.
"We must take every part of the country from those who mean no good, concocting sorrow, tears, and blood. It is Nigeria or nothing! In brotherhood we stand. No other option is acceptable, not even conceivable, otherwise, we would all lose, cutting our noses to spite the face," he submitted.