I Am Ready To Follow Nigerian Women – Governor Declares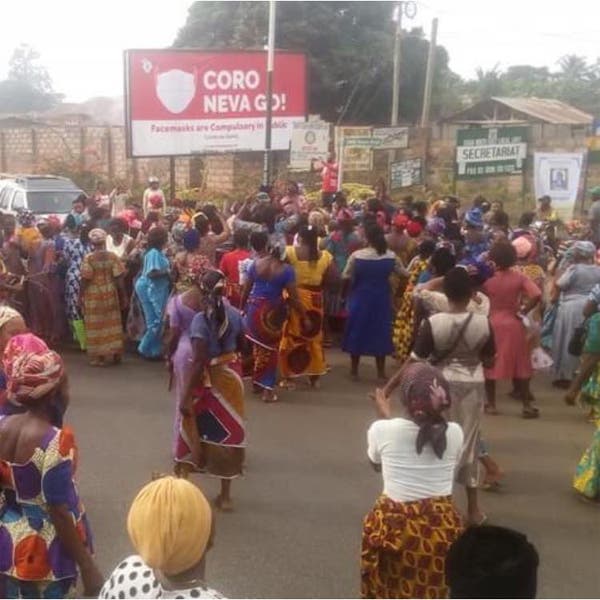 I Am Ready To Follow Nigerian Women – Governor Declares


The Governor of Ondo State, Rotimi Akeredolu (SAN) says he is ready to be led by women in the country, pointing out that "men have never led this country properly" hence need women in order to address the urgent needs of the country.
Ezenwoko's Blog reports that the Ondo governor stated this as the special guest of honour at the hybrid 2021 Conference of the Committee of Wives of Lagos State Officials, COWLSO, held at the Eko Hotel and Suites, Victoria Island with the theme "Awake".
While stressing that there should be increased women's participation in the politics of Nigeria, he stated that the history of Nigeria would not be complete without the role of women who had contributed to the progress of the country.
According to him, "The history of Nigeria is replete with heroic deeds of women. We have had women who had contributed to the progress of this country. We must continue to appreciate them. There is no reasonable society that can push women to the back seat and expect to make progress. If the country must move forward, women must lead us to progress.
"I am ready to follow women, we must be ready. Women are good leaders. There is the need for women who are politically conscious not to leave politics for men alone; they have never led this country properly. You must embrace politics. You must go beyond jamboree of being the best political singers at rallies. You can't be singing at political rallies, you must do something else."
Akeredolu urged men to work with women politically, saying that wives of political office holders should avoid using their conduct to tarnish the integrity of their husbands, adding they should influence their husbands positively in government policies.
"Don't limit freedom of women. Being wives of political office holders is just not enough. It's statutory to have spouses who are supportive of their husbands. It's important these rare privileges you have are used to influence government policies. Influence your husbands for a change and benefits of the country. With insecurity at zero level, we need to look at specific ways women can intervene to change the narratives," he said.
The Governor pointed out that women "are enemies of themselves" as he charged the First Ladies to be "light to other women."
"Wives of political office holders must be pillar of supports. You must shun counsel of the wicked that could divide the country. You must not compromise the integrity of your husbands through your conducts," he warned.