How to Register for SMEDAN and Get your SMEDAN Number/Certificate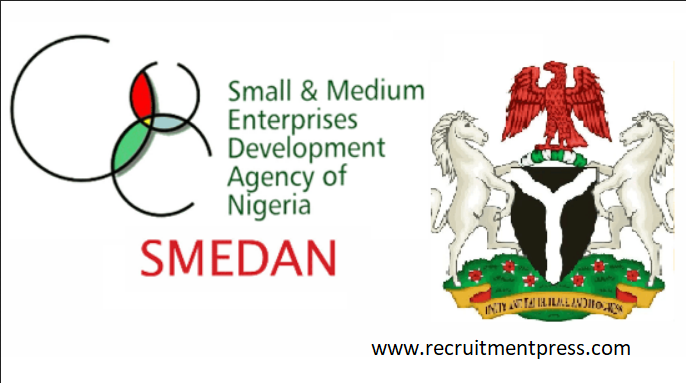 How to Register for SMEDAN and Get your SMEDAN Number/Certificate


Have you registered for SMEDAN? Are you finding it difficult to get your SMEDAN Number and SMEDAN Certificate? This article is for you to successfully register and get your certificate.
The Small and Medium Enterprises Development Agency of Nigeria (SMEDAN) are in charge of controlling and coordinating the growth of Micro Small and Medium Enterprises MSMEs in Nigeria.
A registration program was opened last year, and it is very important that all business owners in Nigeria register and get their SMEDAN number. This will enable them to benefit from many government support programs for MSMEs.

Trending   Alpha Morgan Capital Managers Limited Recruitment 2021 for Graduate Trainee Programme
SMEDAN Registration 2021
After your successful SMEDAN registration, you will be given an electronic certificate that bears a SMEDAN Unique Identification Number (SUIN).
Follow the instructions contained in this article to see how to get SMEDAN number and business certificate.
If you don't have a SMEDAN number, you could miss out on the FGN funding opportunities like the ongoing Survival Fund Program for MSMEs.
Click the SMEDAN Application Link-  https://smedanregister.ng
Fill the form that appears on your screen.
Provide all the required details – name, email, business details, BVN – in the form that comes up next on your screen
Now go to the SMEDAN homepage
Enter your login details (the email used in creating the account and the password) to see your certificate
You will also receive an email shortly confirming your SMEDAN registration was successful.
Trending   FG-UNDP Graduate Internship Programme For Youth 2021 – Apply Now
How to Get Your SMEDAN Certificate
The SMEDAN certificate is a very important document. It serves as an evidence that your business is properly registered with SMEDAN.
Your SMEDAN certificate will be presented to you electronically in PDF formats along with your SMEDAN number after successfully registering your business with the SMEDAN.
Trending   Nigeria LNG Limited Recruitment 2021/2022 – Latest LNG Job Recruitment
Uses of SMEDAN Certificate and Number
The SMEDAN certificate and number can be used to apply for loans. A common example is the government funding program (Survival Fund). You can also get loans from the private sector funding, and support funds within and outside Nigeria
Related