How Nnamdi Kanu 'Started' Deadly Sit-at-home Order In South-East – FG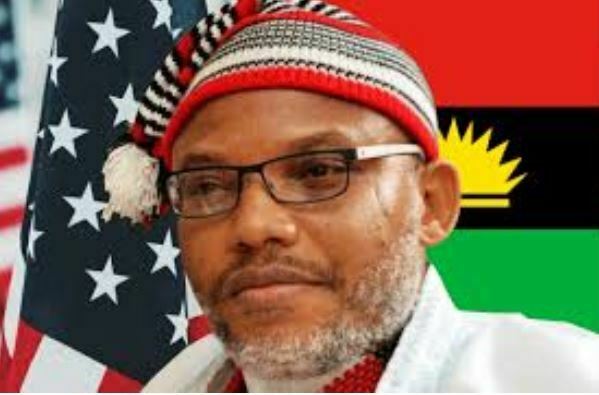 How Nnamdi Kanu 'Started' Deadly Sit-at-home Order In South-East – FG


Ahead of Nnamdi Kanu's re-arraignment before Justice Binta Nyako's court on Thursday, the federal government has claimed that the IPOB Leader issued a deadly threat that anyone who flouted his sit-at-home order should write his or her will.
This was contained in a seven-count amended charge filed by the Office of the Attorney-General of the Federation and Minister of Justice, against the detained leader of the proscribed Indigenous People of Biafra (IPOB), Nnamdi Kanu.
Ezenwoko's Blog had reported IPOB as disclosing in August that Kanu ordered the group to suspended Mondays sit-at-home protest in the South-east states, stating that the civil disobedience will only be hold whenever Kanu is making an appearance in court.
The federal government has now alleged that as a result of the sit-at-home directive by Kanu, banks, schools, markets, shopping malls, fuel stations closed for businesses, with vehicular movements grounded in the South-east region of the country.
It said the action amounted to an offence contrary to and punishable under 1(2) (b) of the Terrorism Prevention Amendment Act, 2013, Vanguard reports.
The government further alleged that Kanu had "on or about the 28th April, 2015 in London, United Kingdom done in a broadcast on Radio Biafra monitored in Enugu, Enugu State and other parts of Nigeria within the jurisdiction of this honourable court, referred to President Muhammadu Buhari as a paedophile, a terrorist, an idiot and an embodiment of evil, knowing same to be false and you thereby committed an offence contrary to section 375 of the Criminal Code Act, Cap C. 38 Laws of the Federation of Nigeria, 2004".
The IPOB leader was among others also alleged to have committed treasonable felony, an offence punishable under Section 41(C) of the Criminal Code Act, CAP C38 Laws of the Federation of Nigeria.
The Court was also told that Kanu professed through Radio Biafra between 2018 and 2021, to being a member of IPOB, a proscribed organization in Nigeria and thereby committed an offence punishable under section 16 of the Terrorism Prevention Amendment Act, 2013.