Has Mikel Obi exposed why Hazard quit Real Madrid after a failed stint?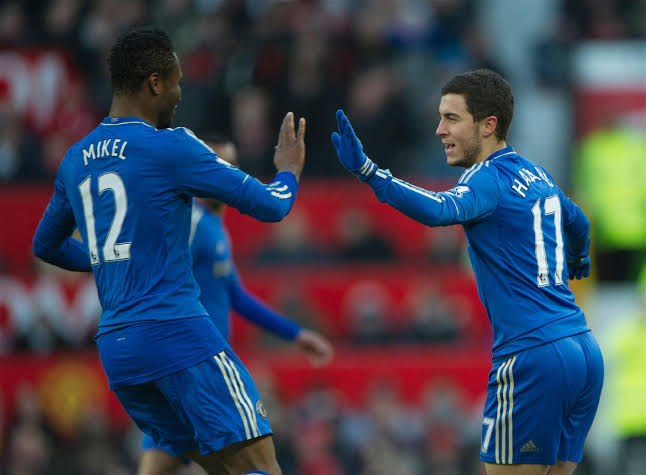 Has Mikel Obi exposed why Hazard quit Real Madrid after a failed stint?


Super Eagles star, Mikel Obi, recently disclosed what former Chelsea teammate Eden Hazard shared about his time at Real Madrid, Soccernet.ng reports.
Hazard, previously a key player at Stamford Bridge alongside Mikel for five seasons, enjoyed success with Chelsea before his move to Real Madrid.
However, Mikel's earlier comments on Obionepodcast about Hazard's work ethic reportedly didn't sit well with the Belgian.
During a conversation on Vibewithfive, Mikel shed light on Hazard's reaction to his previous remarks and revealed insights into the challenges Hazard faced in Spain.
The former Real Madrid forward apparently expressed difficulties in adapting his training regimen due to recurring injuries.
'I had a phone call with him the other day. He picked up the phone and was like 'You! you talking shit about me'" he said and laughed. "I'm like I know, I know, I am not talking shit about you, I'm saying how good you were because you have achieved all that you have achieved without putting much effort. "
Further delving into Hazard's perspective on training, Mikel mentioned that Hazard shared his attempts to put in more effort while at Santiago Bernabeu but encountered physical limitations leading to frequent injuries.
"He said 'when I went to Madrid, I looked at myself and said okay let me try, let me put in some effort, but then I started getting injuries. My body couldn't take it. And that was why I looked at and said I'm just gonna quit." Hazard reportedly confided.
Mikel also revealed that Hazard received offers to move to Saudi Arabia but was not swayed by the financial aspect.
Hazard's promising career in Real Madrid, marked by high expectations, couldn't fill the void left by Cristiano Ronaldo's departure from the club, leading to a less-than-expected impact.