Fuel Subsidy: Sanusi Lamido Demands Buhari's Impeachment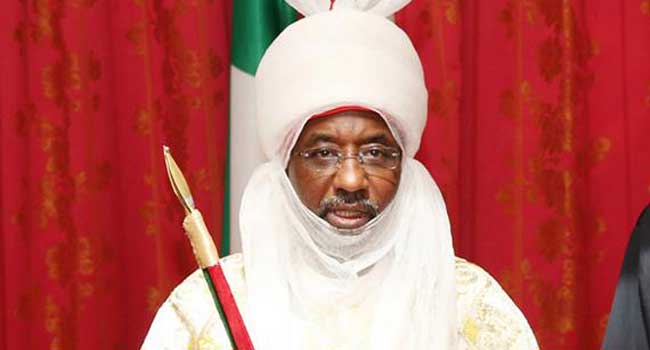 Fuel Subsidy: Sanusi Lamido Demands Buhari's Impeachment


A former Governor of the Central Bank of Nigeria (CBN) has called for the impeachment of President Muhammadu Buhari over the payment of millions of dollars on fuel subsidies without appropriation.
The former Emir of Kano added that the Nigerian leader violated the constitution of the Federal Republic of Nigeria by paying for subsidies without the approval of the National Assembly.
Lamido made this known on Tuesday while speaking virtually as a panellist on Sustainable Development Goals (SDGs) at the Nigerian Economic Summit held in Abuja.
He said: "Every year, the government spends millions upon millions of dollars on fuel subsidies without appropriation. Under the constitution, this is enough ground to impeach the President. But nobody is holding them to account. The National Assembly is not holding them to account.
"Those in government must understand that there are times that you have to make some decisions not because they are popular but because they are right. We have to decide to run a developmental state and not a rental state; not a populist state."
"We are pursuing a populist policy, we want to have cheap fuel, cheap electricity, a strong Naira. That is populism. At the end of the day, what price are we paying by taking money out of education in order to subsidise petroleum products?".
"This money coming from petrol belongs to the federation account, and the federal government doesn't have the constitutional right to pay subsidy on behalf of the federation. So it is a fundamental constitutional issue because this is money that should go to the federal, states and local governments.
"Yet money that belongs to the federation is carried out as federal government expenditure. So, there are so many complex issues, legal and economic issues. We need to stop these issues."