Former Chelsea assistant manager compares Portuguese winger to Osimhen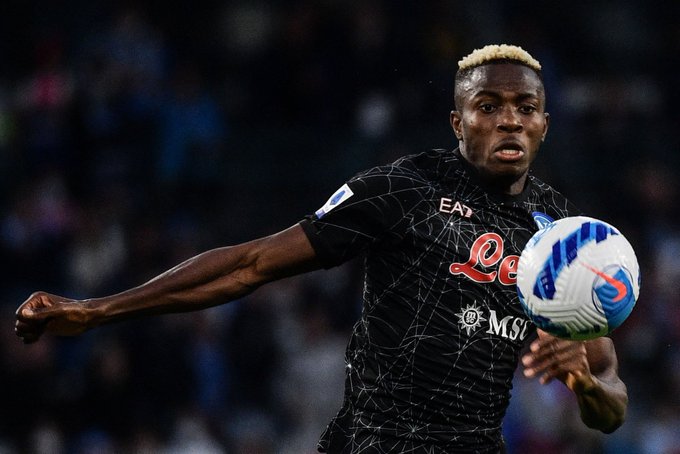 Former Chelsea assistant manager compares Portuguese winger to Osimhen


The 22-year-old has been one of the standout strikers in the Italian top-flight this season, and I Bianconeri believes his Portuguese import has similar qualities with the Nigerian
Udinese manager Luca Gotti has compared his Portuguese winger Beto to Napoli and Super Eagles striker Victor Osimhen.
Gotti, a former Chelsea assistant coach under Maurizio Sarri, said this after Beto scored a late equaliser in Udinese's 1-1 draw against Atalanta at the Gewiss Stadium.
The 23-year-old, who has a similar physique as Osimhen, headed home the equaliser in the third minute of added time for his third goal in Serie A this season.
Following the match, Gotti believes the Portuguese youngster is a modern-day striker like Osimhen and Roma's Tammy Abraham.
His characteristics are similar to Osimhen or Abraham of Roma because he's got weight and height, Gotti told Dazn per Getfootballnewsitaly. 
"Having a forward like that is different for the opponents, as he can be described as a modern-day forward," he added.
It's no surprise to see the former Chelsea assistant coach name check Osimhen as the Nigerian has been one of the top strikers in Europe this season.
The Super Eagles star has scored nine goals in ten games for Napoli this season, scoring five in Serie A and another four in the Europa League.