'Fleeing Inmates Will Be Recaptured' – FG Reacts To Attack On Oyo Prison Facility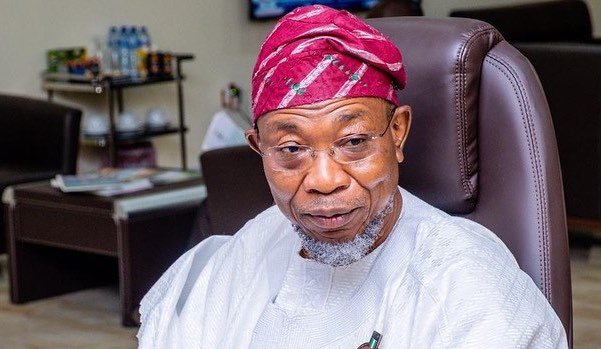 'Fleeing Inmates Will Be Recaptured' – FG Reacts To Attack On Oyo Prison Facility


The Federal Government has reacted to the invasion of the Abolongo Correctional Centre in Oyo town by unknown gunmen.
Ezenwoko's Blog reports that 837 awaiting trial inmates escaped from the facility after the attackers stormed the facility around 10pm on Friday night bearing weapons and deploying grenades to gain access.
However, Oyo State Command of the Nigeria Correctional Service (NCoS) disclosed that a total of 262 escaped inmates had been recaptured, while 575 were still at large.
During an inspection visit to the facility on Sunday, Minister of Interior, Ogbeni Rauf Aregbesola, vowed that all fleeing inmates will be pursued and recaptured.
The minister assured the fleeing inmates that they will not be prosecuted for unlawful escape if they return to the facility willingly.
Aregebsola added that he has directed the NCoS to immediately begin the rebuilding of the damaged part of the facility.
He said: "I'm assuring Nigerians that the Federal Government will pursue not just those who attacked our facility, but those who have escaped lawful custody.
"The attack was unconscionable, I commend officers of the Nigeria Correctional Service and other members of sister security agencies who provided perimeter security for our facility for fighting gallantly and holding the fort before the attackers were able to gain access to the awaiting trial section of the facility, however, those who escaped are already being pursued. Some have been rearrested, many more will still be captured."
Giving more details about those who escaped, Aregbesola noted 446 out of 907 escapees have been recaptured while 69 never left the facility.
He urged residents and people of the state not to offer any form of assistance in terms of material or support to the escapees warning that doing such is against the law and could attract sanction.
He added: "As at the last count, 446 of the escapees have been recaptured leaving 392 still at large. We want to assure Nigerians that the service has an updated database of the escapees which includes their biometrics.
"We are sharing the database with all security agencies in the country including the Interpol, so those who escape our recapture efforts can be nabbed.
"To those on the run, be assured you have nowhere to hide. You can run, but you can't hide. We'll fish you out! We are publishing details of those we escaped in the mass media so the public can assist in that effort."