FG To Compensate Victims Of #EndSARS Protests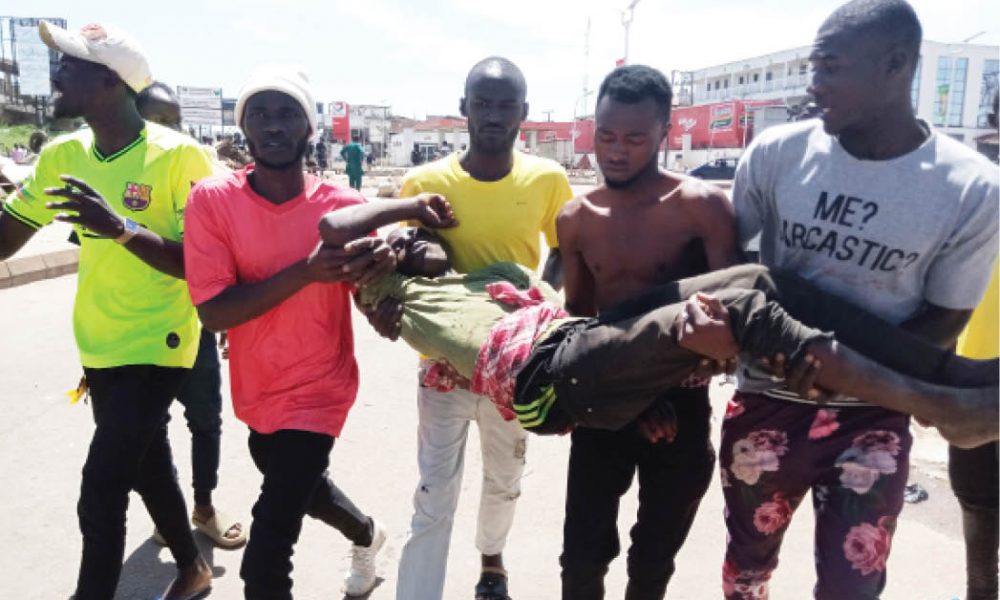 FG To Compensate Victims Of #EndSARS Protests


The Federal Government has said that it will compensate victims of the #EndSARS protests that occurred nationwide last year.
The Minister of Information and Culture, Lai Mohammed, disclosed this at a news conference in Abuja on Wednesday in commemoration of the one-year anniversary of the #EndSARS protests.
Mohammed revealed that all security agencies and civilians indicted by the various judicial commissions across the country will be prosecuted accordingly.
He stated that 11 out of 28 States that raised panels on last year's #ENDSARS protest have submitted reports to the National Economic Council (NEC).
He said: "The National Economic Council (NEC), which comprises all State Governors and representatives of the Federal Government and chaired by the Vice President, has already addressed other issues relating to the EndSARS protest.
"At its meeting on 15 October 2021, the NEC received an update on the Reports of Judicial Panels of Inquiry into Allegations of Human Rights Violations against Members of Nigeria Police Force and other Security Agencies. Note that 28 States and the Federal Capital Territory (FCT) – under the auspices of the National Human Rights Commission – had set up Judicial Panels/Commissions of Inquiry to investigate allegations of violations of human rights levied against members of the Nigeria Police Force and other security agencies, especially members of the disbanded SARS.
"Out of the 28 States, 11 States (Abia, Ekiti, Enugu, Gombe, Kwara, Nasarawa, Ogun, Ondo, Osun, Plateau, and Rivers) have submitted their final reports to Council. Governors of other states have also indicated that their reports would be submitted soon."
He added: "Each State, in collaboration with the Federal Government, shall establish modalities for the settlement of all monetary compensations awarded by the Panels. Already, as resolved by NEC, a number of states have set up Victims Compensation Funds, from which several victims have already received payments of sums awarded to them by the panels.
"The NEC directed State Governors to immediately forward copies of final reports of the panels to their Attorneys-General for prompt arraignment and prosecution of all indicted persons. Where incidents in the reports relate to matters of discipline, in addition to prosecution, NEC urged the Nigeria Police Force to take disciplinary action on the affected officers in line with the provisions of the Police Act 2020."