EndSARS Memorial: Don Jazzy, Others Call Out Sanwo-Olu As Police Assaults Uber Driver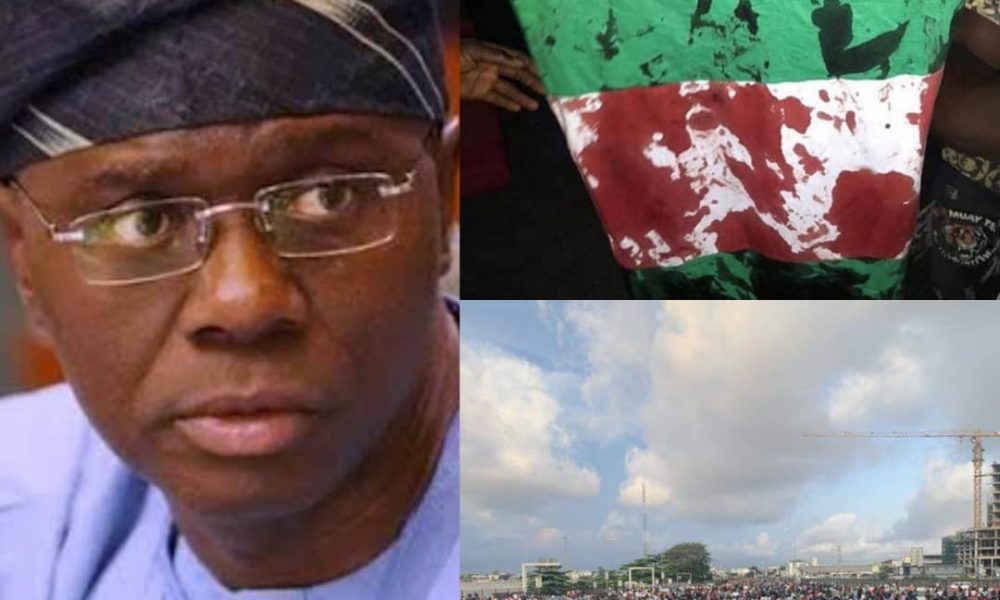 EndSARS Memorial: Don Jazzy, Others Call Out Sanwo-Olu As Police Assaults Uber Driver


Don jazzy and other Nigerian celebrities have reacted to a video making the rounds on the web of a taxi driver being pepper-sprayed directly in his eyes by a police officer after he refused to enter a black maria vehicle.
In the video, the man who is allegedly a taxi driver is imploring the policemen not to put him into the vehicle because he has not done anything wrong.
He goes ahead to call on people to help him while revealing that the police have also taken his car and he has no one in Lagos state that would help him out or come to bail him from the police station.
The police, however, did not heed to his cries and when the man kept resisting one of the policemen used a pepper spray directly into his eyes.
Following the incident, celebrities such as Don Jazzy and Mr. Macaroni have called on the Lagos State Governor Olajide Sanwo-Olu to do something about the unjust behaviour of the security operatives.
Mr. Macaroni reminded the governor that he stated that he would always support Nigerian Youths after inviting a comic artist known as Boda Taiye Oniyakuya to present a caricature representation of him.
AThe Instagram comedian asked the governor to put his words into action and show he is truly in support of the Nigerian youth.
Watch the video below: