#EndSars: Former Man Utd star remembers victims of Lekki massacre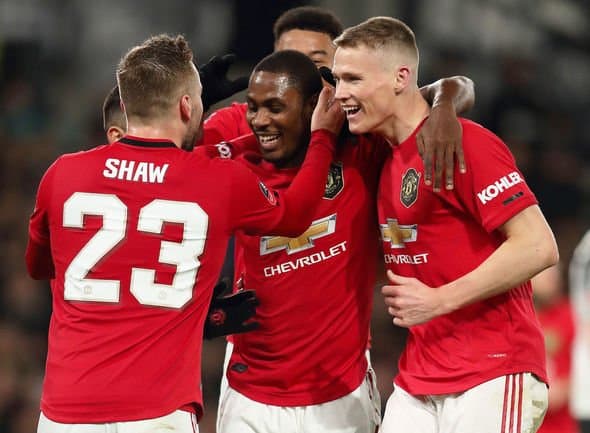 #EndSars: Former Man Utd star remembers victims of Lekki massacre


The 20th day of October 2020 will always be a dark day for many Nigerians, and a former Red Devils star has taken his time out to remember the victims of that massacre
Former Super Eagles star Odion Ighalo has penned a letter to the victims of the infamous Lekki tollgate attacks on Nigerian citizens.
A year ago today, the Nigerian army fired at peaceful protesters at the Lekki tollgate in Lagos, the country's commercial capital.
The protesters had been protesting against #Endsars (Police brutality) before the Nigerian government sent its military forces to fire live bullets at the protesters, leaving many dead and injured.
Ighalo was one of the few Nigerian players that reacted to the tragic incident. The ex-Watford star, who was on the books of Manchester United then, posted a video shortly after United's Champions League game against Paris Saint Germain (PSG) in Paris. 
The former Red Devils star called out the Nigerian government, calling them a shame to the world. One year on, the Al-Shabab star has now revealed why he decided to speak out.
I was heartbroken, but I can't say I wasn't surprised by what was unfolding, given Nigeria's unpleasant history with the military and dictators, Ighalo said in his remembrance post for Athlst. 
"However, I couldn't wrap my head around the "why."
"Why would anyone attack citizens in such a blatant manner? Why was there a visceral hatred for a group of young people who had marched for weeks and showed no appetite for violence? What was the end-game? I didn't understand."
"I needed to do something, I needed to say something. People were being shot in the streets and losing their lives. I couldn't just stand by idly and behave as though it didn't affect me."
"And considering that it wasn't long ago that I, too, was walking the streets of Ajegunle as an impressionable teenager. It could easily have been me in this position 15 years ago."
"So I switched my phone to video mode and began to speak. I knew I had one chance to get my point across because if I didn't do it in one take, I perhaps would have begun to rationalise otherwise."
Ighalo's video brought more attention to the sad incident, and he admitted he was happy it made many people aware.
"By the time I made it back to the dressing room, my video was already going viral. My teammates Eric Bailly, Jesse Lingard, and Paul Pogba reached out when they saw it," he added.
"They were concerned about what was going on in Nigeria, and a few of them even re-posted it on their Instagram stories."
"The online response was overwhelming. I'm not sure how much of an impact it made on the ground with the actual people caught in the mayhem, but I'm glad it put a spotlight on the situation."
A year on from the incident, Ighalo has paid tribute to the victims, hoping they get justice for the crime committed against them.
"So as we pay tribute to the lives lost on the 20th of October, let us say a prayer for their families while remembering that there's no real healing without accountability and justice."
"This is why I call on our leaders and people in authority to please ensure that we find closure with the judicial panels of inquiry, punish the perpetrators of this act, and compensate the families," Ighalo added.