#EndSARS: Buhari, Sanwo-Olu, DSS Are The Real Hoodlums – Sowore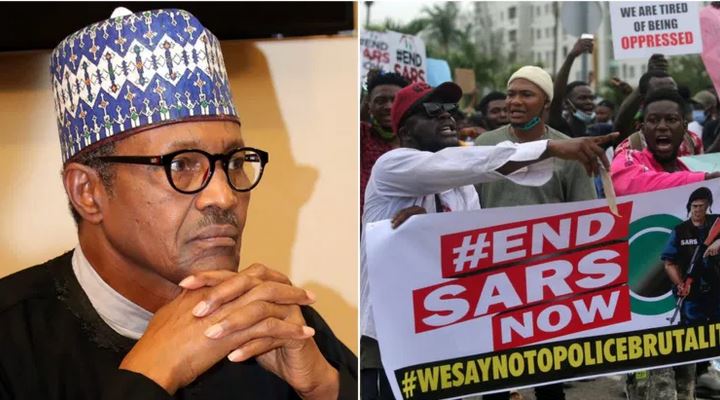 #EndSARS: Buhari, Sanwo-Olu, DSS Are The Real Hoodlums – Sowore


Human rights activist, Omoyele Sowore has berated President Muhammadu Buhari, Governor Babajide Sanwo-Olu and others for backing thugs to unleash terror on peaceful #EndSARS protesters last year.
Ezenwoko's Blog reports that as Nigerians plan another peaceful protest to mark the one year anniversary of the #EndSARS, the federal government has warned against the protest, claiming hoodlums may hijack it to wreck havoc.
But reacting in a post on his Facebook page on Sunday, Omoyele Sowore accused the government of failing to arrest and prosecute the actual thugs that unleashed havoc.
According to him, the federal government and the Lagos State government hired and protected hoodlums to attack its citizens for calling for an end to police brutality and extra-judicial killings.
While describing the president, the Lagos governor and the DSS as the real hoodlums, the activist stated that the Buhari's regime conveyed thugs in government-registered vehicles to carry out attacks that lead to the death of some of the demonstrators.
The former presidential candidate also accused Sanwo-Olu of providing state owned air-conditioned BRT buses to the hoodlums to invade a protest venue at the Lagos State House of Assembly.
Sowore wrote: "Throughout the #EndSARS protests in October 2020, the Muhammadu Buhari regime mobilised well-armed thugs to attack unarmed #EndSARS protesters here in Abuja, they were ferried around in Government registered vehicles, some of them mobilised through Jabi Park, they injured and even killed two peaceful protesters. 
"In Lagos, Gov. Sanwo-Olu gave out official air-conditioned state-owned commercial BRT buses to thugs to attack #EndSARS peaceful protesters camped at the Lagos State House of Assembly, when they didn't succeed, they mobilised the HQ Nigerian Army to shoot and murder innocent #Endsarsprotesters at #Lekkitollgate, that global terrorism carried out against innocent young Nigerian citizens by Muhammadu Buhari, Jide Sanwo-Olu and then Chief of Army Staff Yusuf Tukur Buratai led to the untimely but brutal deaths of many.
"Now the same government is claiming they are worried about 'hoodlums hijacking' the #EndSARSmemorial. 
"Muhammadu Buhari, Babajide Sanwo-Olu and DSS (Department of State Services) men accompanying hoodlums are the real HOODLUMS! #RevolutionNow #BuhariMustGo."