Breaking: Gunmen Invade Ogun Monarch's Palace During APC Congress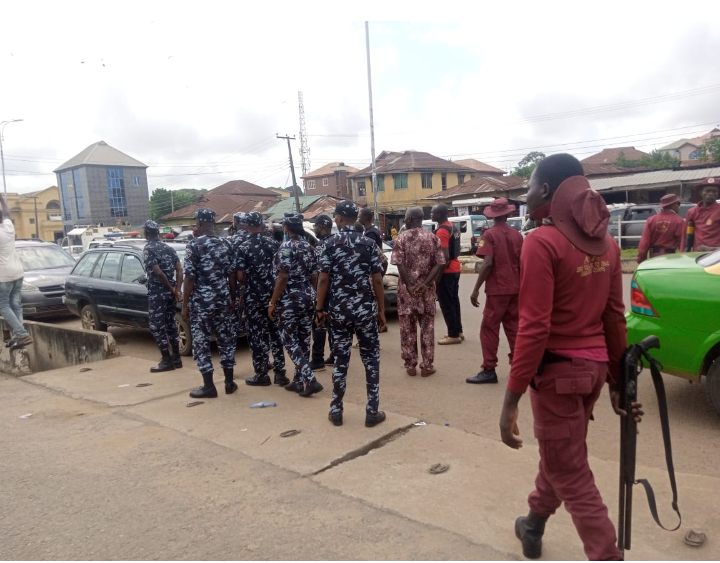 Breaking: Gunmen Invade Ogun Monarch's Palace During APC Congress


Unknown gunmen on Saturday stormed the palace of Oba Adedotun Aremu Gbadebo, Alake of Egbaland, which is been used as venue of the congress of the Ogun State chapter of the All Progressives Congress.
The faction of Senator Ibikunle Amosun had rented the event centre in the palace for its congress.
The former Governor of the state had scheduled the congress for the palace, while the state Governor, Dapo Abiodun picked MKO Abiodun stadium, Kuto, Abeokuta.
It was gathered that before the congress started at the palace, the gunmen broke into the venue.
The incident saw members of the party, including security operatives, scamper for safety as the gunmen disrupt the activities.
The supporters of the party later threw stones at the hoodlums who later fled the scene.
Aggrieved youths who were not pleased that security operatives did not resist the hoodlums youths, charged towards the security men and chased them away.
The security operatives who at first ran, later turned against the aggrieved youths, shooting into the air to resist further attacks.
The two factions in the state are battling for the soul of the ruling party with separate congresses been held to elect the state executive members of the APC.