Allow lawmakers-elect to pick their leaders, group urges APC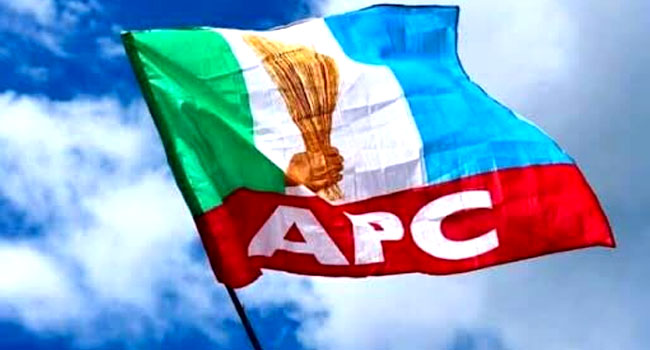 Allow lawmakers-elect to pick their leaders, group urges APC



A Civil Society Organisation, Better Nigeria Movement has called on the leadership of the ruling All Progressives Congress to allow the lawmakers-elect to select their leaders.
The PUNCH had reported that the APC nominated the immediate past minister of Niger Delta affairs Godswill Akpabio, and the senator representing Kano North, Barau Jibrin, as the senate president and deputy respectively.
In the lower legislative chamber, the ruling party nominated a lawmaker from Kaduna, Tajudeen Abbas, and a lawmaker from Imo, Benjamin Kalu, as speaker and deputy.
The move, however, has been rejected by some members of the party, and that of the opposition parties as well as some lawmakers-elect.
Amid the leadership tussle, the President, Bola Tinubu scheduled a meeting with the lawmakers-elect from opposition parties on Monday.
However, in a statement on Sunday, the Secretary of the group, Bako Saliu described the party's action as an imposition that could plunge the 10th assembly into crisis if not rescinded.
The statement partly read, "The ninth National Assembly will draw the curtains on its activities in a fortnight. The leadership of the All Progressives Congress had in April zoned the leadership of the 10th National Assembly to the South-South (Senate President), North West (Deputy Senate President), Speaker (North West), and Deputy Speaker (South East).
"While the anointed candidates have been traversing the length and breadth of the country seeking the support of colleagues, state governors, and other stakeholders, there are moves by some gladiators to upstage a surprise come June 14, when the legislators will be inaugurated.
"We believe the lawmakers-elect should be allowed to choose who they want as their leaders. A zone is not a person; even if the NWC zoned the position to the North West and South-South they should allow them to choose the best among those from the region.
"It is very evident that Some of the Lawmakers-elect even those from the same region as the anointed candidates are unhappy with the way anointed speaker and senate president were selected. They have been insisting they were not consulted. It is however an invitation to crisis in the 10th assembly if this is not addressed.