Agric experts caution against use of adulterated farm inputs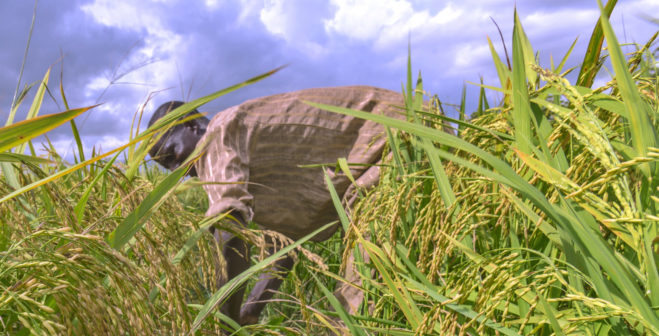 Agric experts caution against use of adulterated farm inputs



Agric experts in Bauchi State have cautioned farmers against the use of adulterated agrochemicals, fertilizers, and substandard seeds in their farms.
The experts gave the warning while speaking with the News Agency of Nigeria on Sunday in Bauchi.
An Agronomist and former General Manager of the Bauchi Agricultural Development Project, Dr Iliyasu Gital explained that the use of adulterated agrochemicals, fertilisers, seeds, seedlings and other substandard inputs contribute to low yield in farms.
"Therefore, farmers should be wary of what types of farm inputs and seeds they buy and apply on their farms," he advised.
Gital stressed that, "Substandard agrochemicals, including fertilisers, herbicides and insecticides, have damaging effects on the quality, quantity and profitability of farm products.
"Adulterated inputs affect plant size and root formation by causing poor quality outputs," he added.
The expert noted that adulterated seeds and seedlings were not genetically pure, and thus urged farmers to always consult before buying inputs.
The State Chairman, Agro Chemical Dealers, Alhaji Mohammed Sani, lamented over the sales and use of substandard goods, leading to waste of resources and valuable time and failure.
He thus urged farmers to have access to certified seeds and chemical inputs, rather than use what was available in the open market.
"Farmers should better seek advice on seeds and agro-chemical inputs when anyone embarks on agriculture as a business," Sani remarked.
He also urged the government to curb the menace and proliferation of fake manufacturers, agro-dealers selling adulterated fertilisers and agrochemicals to farmers.
NAN