Adeyanju Reveals People 'In Charge' Of Nigeria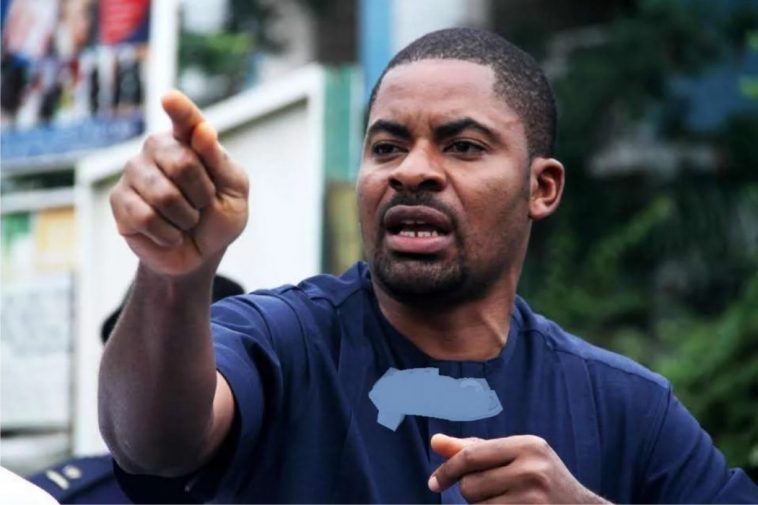 Adeyanju Reveals People 'In Charge' Of Nigeria


The convener of the Concern Nigerian movement, Deji Adeyanju, on Friday claimed that President Muhammmadu Buhari is not in charge of Nigeria.
The human rights activists accused Buhari of conceding the country to bandit terrorists who have been terrorising the Northern part of the country.
Adeyanju stated this while condemning the President for going after protesters and people agitating for equality and justice.
According to Adeyanju, President Buhari's headaches are the leader of the Indigenous People of Biafra, Nnamdi Kanu and Yoruba Nation agitator, Sunday Igboho.
The activist in a post on Twitter wrote, "Buhari is not in charge of Nigeria. He has conceded the country to bandits. All he is good at is attacking peaceful protesters and those agitating for equality and justice.
"Nnamdi Kanu and Igboho are his headaches as terrorists are currently burning the country to the ground."
In a related development, the National Assembly on Thursday expressed its readiness to push for bandit terrorists invading and killing innocent Nigeria to be proscribed as a terrorist group.
The lawmakers revealed that its resolution will be forwarded to the Secretary to the Government of the Federation, Boss Mustapha, asking President Muhammadu Buhari to declare bandits as terrorists.