5 Things Pastor Tunde Bakare Said After Meeting President Buhari In Abuja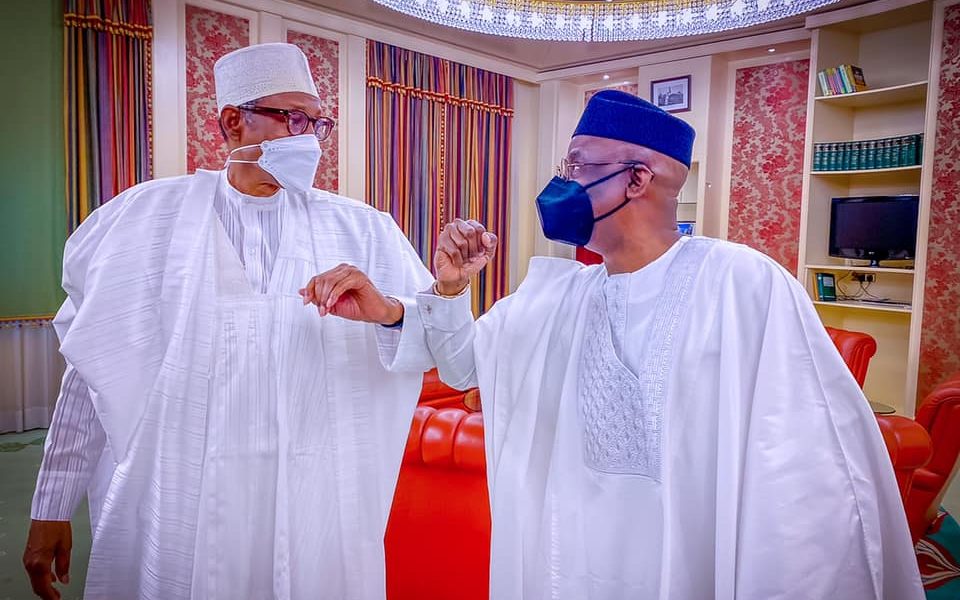 5 Things Pastor Tunde Bakare Said After Meeting President Buhari In Abuja


President Muhammadu Buhari on Friday met with popular preacher and his former running mate in 2011, Pastor Tunde Bakare.
The two leaders met at the Aso Rock Villa as made public by the president's spokesperson, Mr. Femi Adesina, Ezenwoko's Blog reports.
After his meeting with the President, Pastor Bakare addressed State House correspondents during which time he spoke on several national issues.
Below are some of the major things he spoke about during his chat with the newsmen.
1. On contesting 2023 presidency
Pastor Bakare said he has made his plans known to President Buhari and the details of that particular discussion will remain between them, though he noted he is constitutionally qualified to seek election.
2. Zoning of the 2023 presidential ticket/power rotation
He said the debate over zoning/power shift is politically immature. Bakare was of the opinion that the best person should be allowed to emerge.
He stated that the competence of a leader and what he has to offer should be of utmost importance rather than where he or she comes from.
3. Introduction of electronic and diaspora voting
Pastor Bakare commended the National Assembly for allowing the Independent National Electoral Commission to transmit results of elections electronically.
He however urged that more advanced steps need to be taken by allowing electronic voting and diaspora voting (voting by Nigerians outside the country) also.
4. Secession threats and agitation for break up
Pastor Bakare submitted that Nigeria is better as a single entity and those championing a break-up agenda should have a rethink and retrace their steps.
As a way of curbing the agitations, he called for equity, justice, fair play, and the rule of law in governance.
5. Restructuring of Nigeria
The clergy said he totally supports restructuring without violence, adding that it is needed to move the country forward. He argued that restructuring can be achieved in Nigeria without balkanization.