2023: PDP Not Zoning Presidential Ticket Because It's Looking For 'The One' – Board Of Trustee Member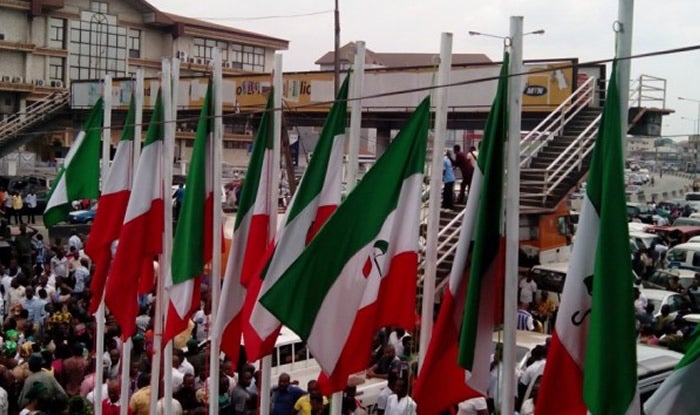 2023: PDP Not Zoning Presidential Ticket Because It's Looking For 'The One' – Board Of Trustee Member


A member of the Peoples Democratic Party (PDP) board of trustees, Boni Haruna has hinted that the party would not be zoning its 2023 presidential ticket to any region.
Haruna, a former governor of Adamawa State and close ally of Atiku Abubakar said zoning will take out power from the political process and there is no politics without power.
He argued that finding 'the one' with the right attributes and acceptability to the voting members of the public is more important than limiting the options through zoning.
The PDP chieftain made the submission on Friday while speaking on a Channels Television Programme, Sunrise Daily, noting that the ticket would be thrown open by the National Executive Committee (NEC) of the party.
With the zoning of the PDP National Chairmanship seat to the North and the subsequent emergence of Iyorchia Ayu as a consensus candidate, there had been expectations that the party would zone its presidential ticket to the south.
But Haruna said zoning the presidential ticket may be counterproductive in the race to win the 2023 presidency.
He said, "Whoever will win the presidency should be the one".
"As an opposition party, I'm one of those that believe that we don't have the luxury of being rigid on the zoning of the presidency," he added.
"Because the goal of a party is to win power, if you take power out of politics then it is no longer politics. So we are as an opposition party, we don't have the luxury of being rigid. For us whoever that can be our rallying point and win the presidency for us should be the one.
"There is no need for specification, by the decision of the national executive committee, it is obvious it is open to everybody.
"Our concern is who can win the presidency for us, that is why leaving the presidency open to all has become necessary and compelling.
"But here again it was decided that these positions should be swapped again.
"There was a caveat that the presidency and other elective positions at the executive and legislative level, the zoning of party positions has nothing to with these positions."