2023: I Can Fix Nigeria's Problems In Less Than 365 Days If Elected President – Yahaya Bello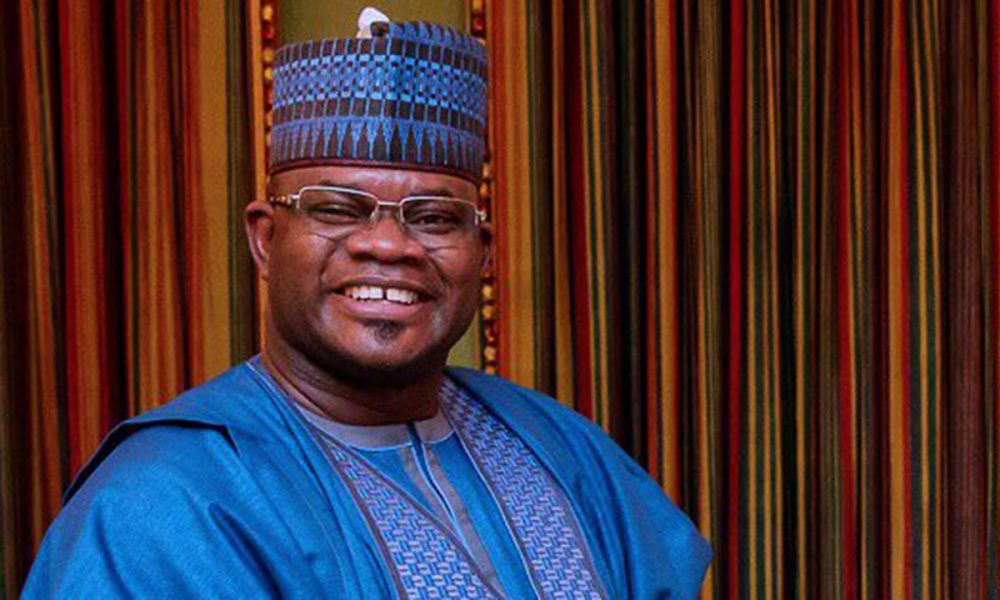 2023: I Can Fix Nigeria's Problems In Less Than 365 Days If Elected President – Yahaya Bello


The Governor of Kogi State, Yahaya Bello has boasted that he needs not more than 365 days to resolve Nigeria's problems and challenges if he is elected president in 2023.
Bello, who has not hidden his aspiration to take over from President Muhammadu Buhari in 2023 said Nigeria's problems are surmountable if the leader has the willpower to take action.
He went ahead to identify the major problems facing the country which he listed as insecurity, corruption, mismanagement, and others.
The Kogi Governor however assured that there are solutions which are not far-fetched for all of these problems.
Governor Bello expressed his views while speaking at the 17th Nigeria Guild of Editor's Conference in Abuja on Friday with the theme "Media in Times of Crises: Resolving Conflict and Achieving Consensus".
"It won't take more than 365 days to fix issues of insecurity, corruption, mismanagement among others in the country," he boasted.
Adding that "From what I have come to realize and know, it takes a decisive, courageous, safe-minded and balanced leader to be able to fix this country once and for all. And to get this done, require the collaboration, understanding and restaking agenda-setting of the media to educate, sensitize and teach our people on the choice of the next leader,"
In a related development, ahead of the 2023 presidential election, Governor Yahaya Bello of Kogi State said he has all the qualities needed to succeed President Muhammadu Buhari.
During an appearance on Arise TV programme on Monday, Bello stated that he is ready to take over from President Buhari considering his good track record in his state.
According to the governor, his followers are calling him to run for the highest office in the country due to his achievements in Kogi in the past six years.
Bello added that becoming the President will serve the interest of the people of Kogi state, Nigerians, Africa and even the black race.
The Kogi governor, however, rejected calls for zoning and rotational presidency, adding that Nigeria needs a competent leader who can unite Nigerians and solve the problems facing the country.