19 Year Old Blackmailing Former Bayelsa Govt Official With Sex Video Arraigned In Court (Pictures)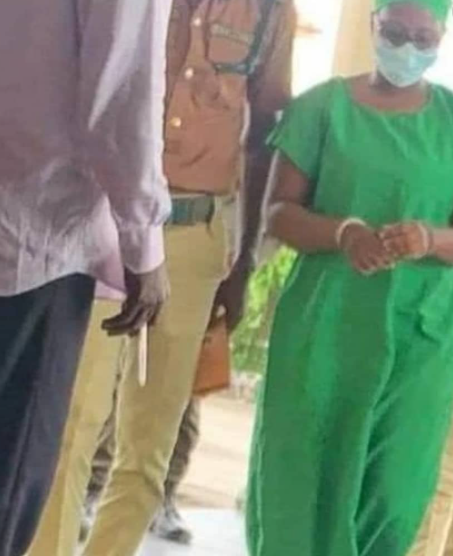 19 Year Old Blackmailing Former Bayelsa Govt Official With Sex Video Arraigned In Court (Pictures)


A 19-year-old girl has been arraigned on the ground of blackmailing a former permanent secretary of the Bayelsa State Ministry of Education, Dr. Walton Liverpool, with a sex tape.
The accused, Charlotte Delhi had allegedly shared the sex tape on social media after the former official refused to succumb to her extortion plan of N15m.
A one-count charge was filed against the accused by the DSS. Delhi was accused of engaging in cyber stalking with an intention of blackmail.
It read: "That you, charlotte Delhi on the 14th day of September 2021 in Yenagoa within the jurisdiction of this honourable court for the purpose of extorting the sum of N15million from Dr Walton Liverpool, intentionally posted a video showing the naked appearance of the said Dr Walton Liverpool on a WhatsApp group tagged "Off Liverpool" with an Iphone7 plus mobile phone and GSM. No. 08084267342."
Delhi also claimed she was 17 years old but her birth certificate proved that she was born on the 10th of October, 2002, making her age at 19.
Photos of Delhi arriving in court on Friday in a green uniform while exiting a police van have been shared online. She is seen leaving the van with police officers leading her into the court.
The presiding judge adjourned till 9 November 2021 to rule on the issue of the exhibit to be admitted by the court.