14-Year-Old Girl Takes Over Ganduje's Governorship Seat For 20 Minutes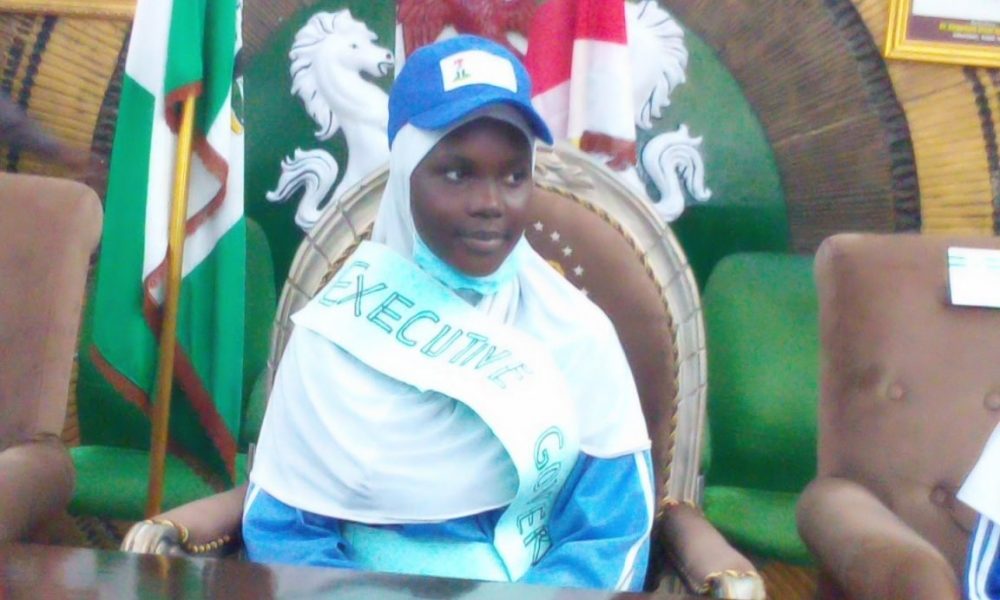 14-Year-Old Girl Takes Over Ganduje's Governorship Seat For 20 Minutes


Kano State Governor Abdullahi Ganduje's position was taken over for a few minutes on Monday by one Atika Aminu Yankaba.
Ezenwoko's Blog understands that the 14-year-old girl's take over was to celebrate this year's International Girl Child Day organized by High-Level Women Advocacy and UNICEF.
Within the moments of her symbolic rule, the privileged teenage girl promised that her government will supply sanitary pads and other girls' needs to have a sound education.
Yankaba made the promise after calling for a State Executive Council meeting with her new cabinet members, to deliberate on issues of girl child education in the state.
Governor Yankaba said Kano state is in dire need of funds to build more classrooms, employ more teachers and give priority to ICT education.
Ezenwoko's Blog reports that Governor Ganduje had earlier stated that he was handing over government willingly but briefly and "I'm coming back as soon as possible".
Upon his return to the seat of power, Ganduje said, "During my absence, I witnessed how you ran the government and it was excellent, the executive council meeting was done marvellously, with all the commissioners contributing wonderfully."
Yankaba took over power around 12:00 pm before handing it back to Ganduje at 12:20 pm, Ezenwoko's Blog understands.
In another news, the Federal Government of Nigeria has been asked to fish out and take decisive action against the killers of Pastor Shuaibu Yohanna, in Kano.
Ezenwoko's Blog understands that the said pastor who was the spiritual head of the New Life for All Nations Church in Masu, a community in the Sumaila Local Government Area of Kano was murdered in his house by the yet to be identified assailants.