Woman Reveals How The Bad Roads In Her Area Stopped Her From Finding A Husband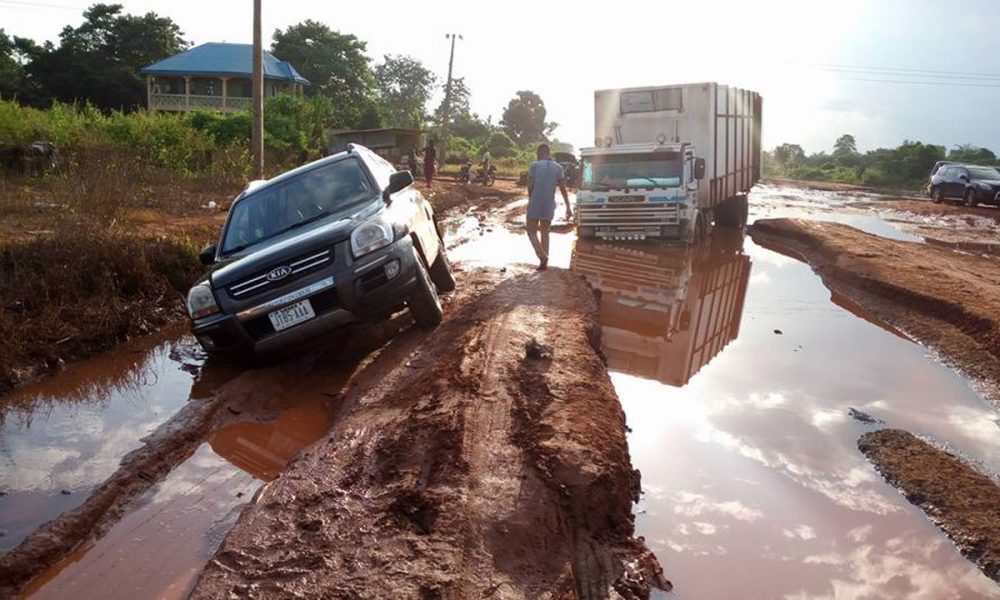 Woman Reveals How The Bad Roads In Her Area Stopped Her From Finding A Husband


A woman has blamed the bad roads in her area for her inability to find a husband.
Local news platforms revealed that the woman said when strangers come visiting they are discouraged from coming back because of the road.
She also revealed that the activities of armed robbers also worsened the single status of the ladies in the community and explained that robbers were constantly stealing from the men in their community which reduce their resources and stop them from getting married.
"Because of how bad the road is, robbers keep stealing from the men who would want to marry us. So we are begging the government to come and fix the roads for us to be able to find love."
Watch video below
Most Nigerians have found the claims of the woman quite hilarious.
Below are some comments culled by Ezenwoko's Blog
gistloversblog.africa24; "😂😂😂😂😂 so even bad roads affects a woman ability of finding a husband she should go to the city then"
sandra.egole.5; "It's Ghana wahala pass naija own"
nickkylawve; "Same here 😢😢 Our kitchen is open and we are taking orders, Come lets pamper your taste buds and make you feel good😋 Our Delivery is fast within Lagos… please patronize me make i no go back to my village 😥"
nadizzua; "Valid points 😂"