'Why I Am Currently On Vacation With Only My Younger Wife, Regina Daniels' Billionaire Nwoko Spills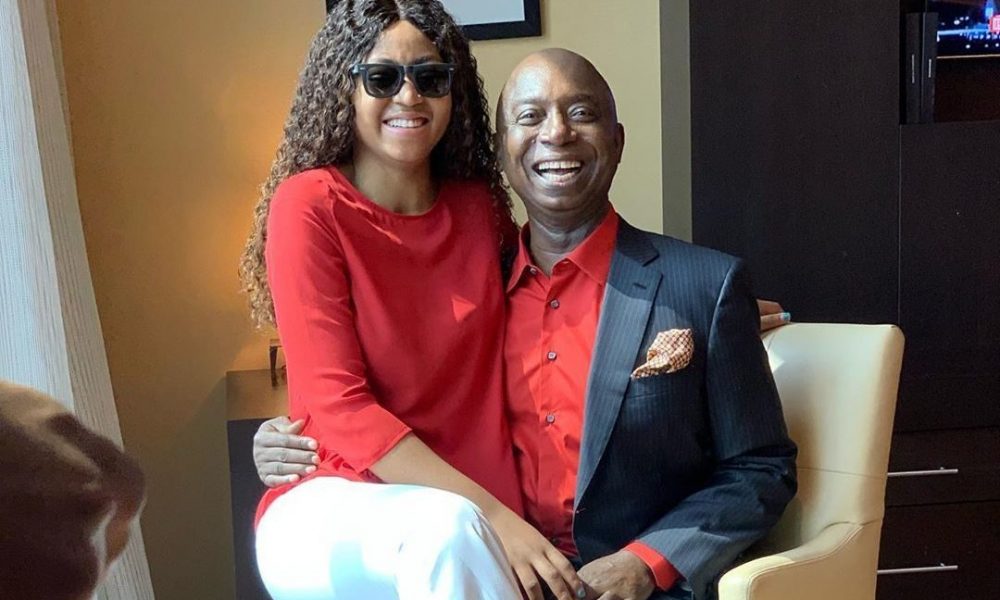 'Why I Am Currently On Vacation With Only My Younger Wife, Regina Daniels' Billionaire Nwoko Spills


Nigerian billionaire and former federal lawmaker,
Ned Nwoko
 has revealed why he's currently vacationing with only his wife, Regina Daniels, and their son.
This is coming after a concerned social media user urged him to strike a balance with his other wives and kids while reacting to a photo of the billionaire businessman and his young wife shared on his Instagram page. 
Ezenwoko's Blog understands that the Nollywood actress, Regina Daniels, and her husband, with their son Munir Nwoko, embarked on a trip to London since September and have been having a good family time together.
The 20-year-old shared via her Instagram, photos of herself and her husband enjoying a nice time together during their vacation.
Replying to the fan, the 61-year-old Ned Nwoko revealed that he spends as much time with his other wives and children.
He also noted that he's currently on vacation with the actress, Regina Daniel, and their son because his other wives had gone for their vacation during the summer and the older kids had resumed school. 
Read the exchange below;
anch_horo wrote; 'How about your wife and your other kids!! Strike a balance sir'
Replying to the statement; Ned Nwoko wrote; 'They were on holidays in London for the summer holidays. If you have kids you will know that schools are currently in session.'