White Soul Group Job Recruitment 2021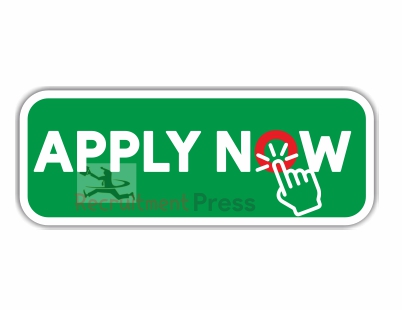 White Soul Group Job Recruitment 2021


White Soul Group, a highly reputable haulage and automobile sales company, is recruiting to fill the position below:
Job Title 1: Fleet Officer
Locations: (Lagos Mainland) – Lagos and Cross River
Employment Type: Full-time
Summary
The ideal Candidate will be responsible for Managing assigned fleet of trucks and drivers as well as ensure achievement of the delivery targets.
Key Responsibilities
Oversee assigned fleet's operations
Route surveys and planning
Coordinate daily pre-trip and post-trip truck inspections
Conduct, in conjunction with the tracking unit, proper tracking of drivers in transit to ensure prompt and target time of delivery
Ensure prompt handling and coordination of rescue operations of company's vehicles, personnel and goods, whenever the need arises
Recommend cost cutting strategies in order to maximize profits.
Monitor and report daily trucks turn-around time
Direct activities related to dispatching, routing, and tracking vehicles
Direct investigations to verify and resolve all complaints relating to fleet management or drivers conduct
Any other activities as required.
Trending   How to Upload NYIF Loan Business Plan/Proposal on Portal – nyif.nmfb.com.ng Proposal Upload
Educational Requirements
Minimum of a Bachelor's Degree from a recognized tertiary institution
M.Sc. in Transport or Logistics is an added advantage
Experience:
Minimum of 3 years experience in supply chain management, including, haulage, logistics, and fleet management and customer service operations
Job Title 2: Automobile Sales Executive
Location: Lagos Mainland, Lagos
Employment Type: Full-time
Summary
The candidate will drive our business success by implementing a strong and sustainable sales strategy, turning leads and prospects into paid customers.
The successful candidates will be required serve as a key point of contact between the organization and its clients – answering queries, offering product advice and introducing new products.
Trending   USA Jobs – Apply for Immigration Service Officer at usajobs.gov
Key Functions of the Role
Find prospects and leads
Gain in-depth knowledge and insights about our products and services
Understand all the prospects needs, problems or wants
Explain how our solutions align with their pain points
Close out deals
Any other duties as may be assigned
Educational Requirement
Minimum of HND Degree in Marketing or relevant field
Experience:
Minimum of 2 years of experience working as a Sales Executive or similar role
Experience in the automobile industry is an added advantage
Trending   Nigerian Air Force Hospital Housemanship/Internship Recruitment 2021/2022
Required Skills:
Proven record of successful deals closed
Contacts and network of high net worth individuals
Critical thinker and problem-solving skills
Team player
Excellent leadership skills
Good time-management skills
Great interpersonal and communication skills
Good knowledge of telemarketing and digital marketing
Great command of MS Office, CRM and BRM tools
Sense of ownership and pride in your performance and its impact on company's success
How to Apply
Interested and qualified candidates should forward their CV to: recruitment@whitesoulgroup.org using the Job Title as the subject of the email
RECOMMENDED: How to Write Curriculum Vitae (CV) for Job Application/Employment
Application Closing Date: 31st October, 2021.
Related