Voice Note Of Kpokpogri Allegedly Confessing To Having S3x With Janemena Leaks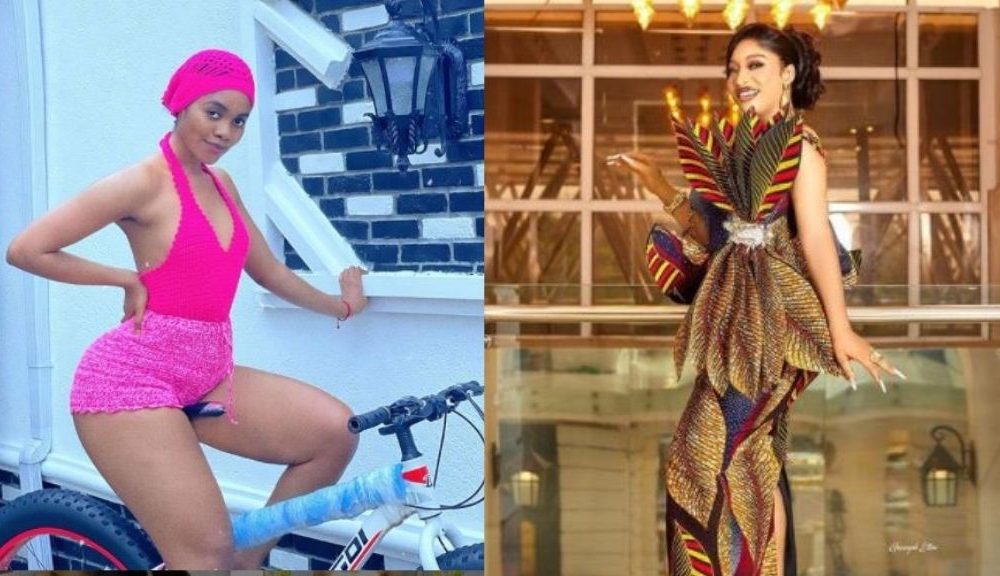 Voice Note Of Kpokpogri Allegedly Confessing To Having S3x With Janemena Leaks


A voice note of Prince Kpokpogri allegedly confirming that he had sex with Janemena while she was married has been released.
Recall that Ezenwoko's Blog had earlier reported that Janemena sued Tonto Dikeh for N500m for character defamation and cyber stalking.
She maintained in her suit that according to Tonto's statements she had sex recently with Kpokpogri as a married woman and he was also in possession of her sex tape and could use it to blackmail her at any point in time .
Jane demanded for a retraction of Tonto's statement which is to be publish in four dailies in Nigeria.
In response to the lawsuit Tonto revealed that a sex tape actually exist and also revealed that Jane was privately begging her to save her marriage.
A back and forth began which involved Jane daring Tonto to leak the alleged tape and also stating that she never begged the Nollywood actress to save her marriage but simply spoke to a friend of hers known as Doris.
The scandal continued with Doris speaking up to collaborate Tonto's story and revealing that there was actually a sex tape.
In recent development, an audio recording allegedly containing a conversation between a man who is alleged to be Kpokpogri and a woman, also alleged to be Janemena, has been leaked.
Listen to the tape below (+18):