VIDEO: Nigerian Man Goes Diabolical To Get Back At Scammer Who Defrauded Him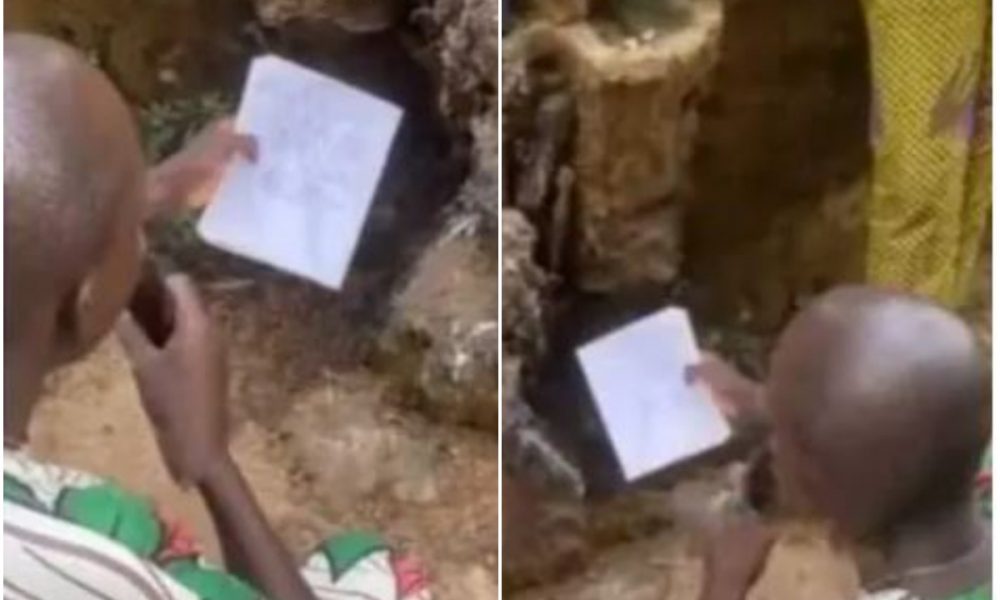 VIDEO: Nigerian Man Goes Diabolical To Get Back At Scammer Who Defrauded Him


A viral video that captures the moment a yet to be identified man visited a shrine to report someone who defrauded him has surfaced on social media
According to viral reports, the man who was defrauded by a scammer had angrily stormed the shrine in Oyo state to report the fraudster Ezenwoko's Blog learnt
In the viral video, the man could be seen making his case before the gods in the presence of people.
He also had a paper in hand with which he called out the name and phone number of the suspected fraudster while relaying the situation to a Yoruba deity known as Orunmila. He pleaded to the gods to help him recover his money.
Watch the video below;
In other news, a 15-year old young man, Godfrey Chipare, has reportedly killed himself after a short disagreement with his mother.
Ezenwoko's Blog learnt that the boy took his own life after he was caught by the mother having sexual intercourse with a 14-year-old girl in their house.
Chipare's mother reportedly fought her son over the act and hence, the teenager moved out of the house and never returned.
Narrating the incident, the deceased cousin, Samantha Chipare told reporters that Chipare left his mom's place to stay with them after their quarrel.
She, however, regretted that the young man would take his own life over the incident.
Samantha revealed that she was the last person to talk to him before he was found dead.