UK Newspapers Daily Front Pages Review | Wednesday, 27 October, 2021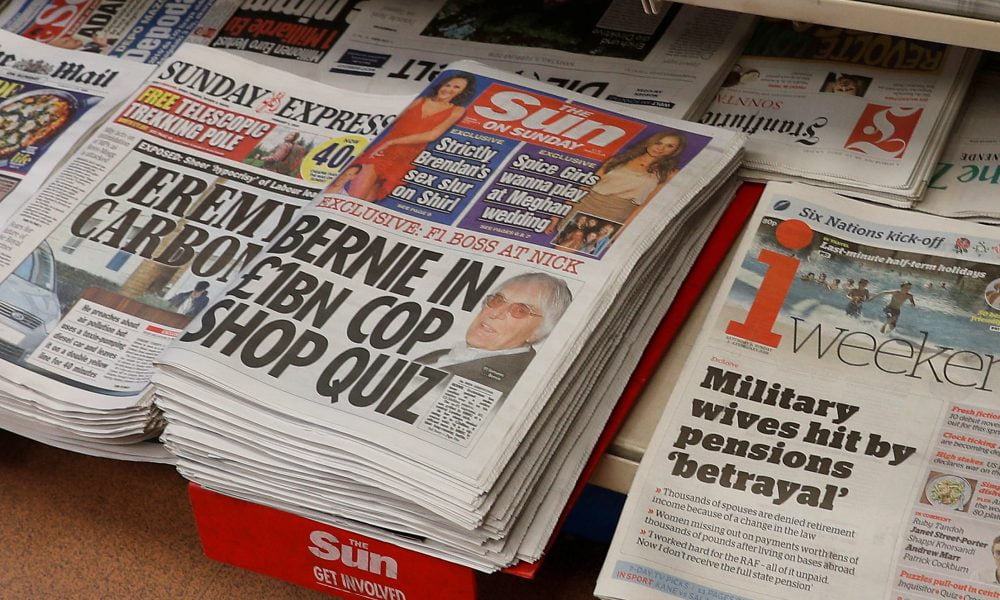 UK Newspapers Daily Front Pages Review | Wednesday, 27 October, 2021


Ezenwoko's Blog looks at the top happenings making headlines on the front pages of newspapers in the United Kingdom today Wednesday, 27 October 2021.
The METRO leads with how Chancellor Rishi Sunak hopes to usher in a "new age of optimism" as he unveils his post-pandemic budget.
---
According to The Daily Telegraph, UK's govt Test and Trace scheme has been an "eyewatering" waste of taxpayers' money, despite £37bn in funding.
---
Actress Joanna Lumley wants to bring back rationing in a bid to rescue the planet, Daily Star says.
---
i reports that the Queen has regretfully pulled out of the COP26 summit holding in Glasgow, Scotland, based on doctors advice.
---
According to a United States report, the world faces disastrous temperature rises of at least 2.7C if countries fail to strengthen their climate pledges, The Guardian reports.
---
The Daily Mail reports that the Queen last night dramatically pulled out of attending next week's COP26 climate change summit following her secret hospital stay.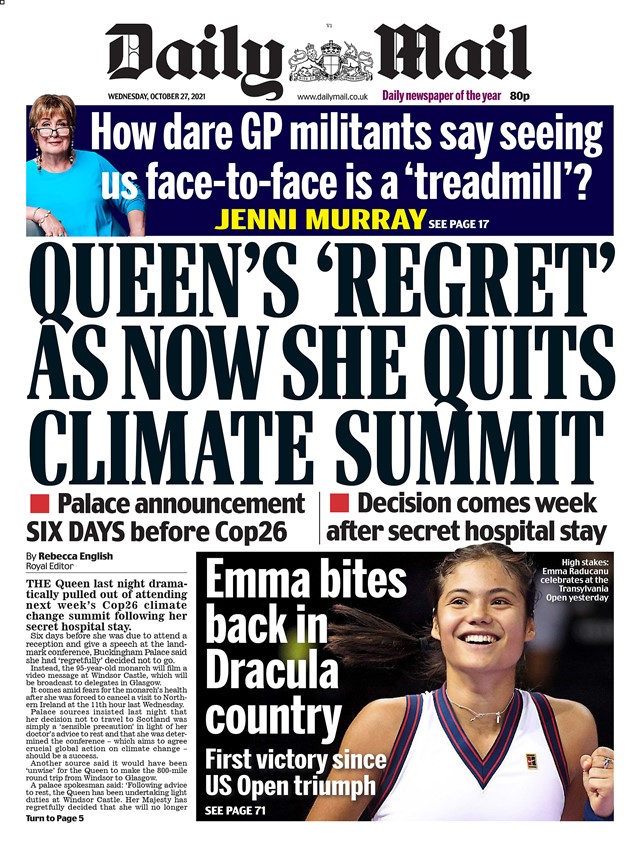 ---
According to The Times, Chancellor Rishi Sunak is expected to spend up to £30bn from the proceeds of economic growth to invest in public services when he unveils his budget.
Thank you for reading, that all for today, see you again tomorrow for a review of UK newspapers.