"The associations are not as rich as the Europeans" – Gernot Rohr reveals reasons behind Africa's support for FIFA's new World Cup proposal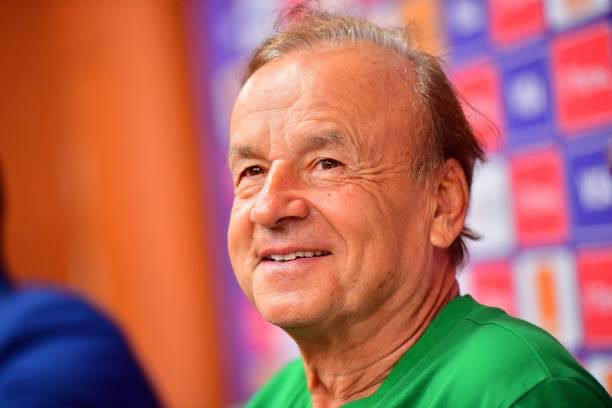 "The associations are not as rich as the Europeans" – Gernot Rohr reveals reasons behind Africa's support for FIFA's new World Cup proposal


The world football governing body is planning to have the Mundial played every two years, and there's more support on the black continent than opposition for the idea
Super Eagles head coach Gernot has revealed why African countries have thrown their weight behind FIFA's proposal of having the World Cup staged every two years.
Rohr is convinced that the promise of more financial revenue for poor football associations in Africa drives the continent's support for the novel idea.
The FIFA World Cup is currently played every four years, with the next edition slated for Qatar next year. Russia hosted the 21st edition of the tournament in 2018, with France emerging as champions.
FIFA, though, wants a change in the calendar and has raised a panel headed by former Arsenal manager Arsene Wenger to study the practicalities of altering the World Cup cycle from four years to two.
FIFA president Gianni Infantino is convinced that the proposal could take football to the next level as there would be more teams participating in the tournament, higher financial income, and a renewed commercial impact.
European countries are against the idea, however, with concerns raised against the impact on player health of having more frequent tournaments.
African countries, though, have embraced FIFA's move, with the Nigeria Football Federation President Amaju Pinnick in September urging UEFA's President Aleksander Ceferin to shift ground and back FIFA's idea as it is good for football's evolution.
But Rohr says money is the fuel powering the Africans love for a two-year World Cup.
"The African associations are not as rich as the European or American associations," said Rohr when explaining the unique situation in African football on the German program "Sport am Sonntag", as per Sued Deutsche.
The former Bordeaux manager noted that a World Cup brings "a rain of money with one participation, with which the association then has to entertain the national teams, including the U23, the U17, and the women".
However, Rohr makes it clear he is in support of maintaining the status quo.
The ex-Gabon coach wants the football body to prioritise players' welfare as the footballers already have a long list of tournaments they participate in, including the Africa Cup of Nations.
"You can't just look for TV money," Rohr added. "You really have to pay attention to the health of the players.
"For example, we now have the Africa Cup in January, which can take six weeks. And hopefully, we will have the World Cup in November.
"There is hardly any space left to play other games," the 68-year-old concluded.