Support state education trust fund, Ondo commissioner urges stakeholders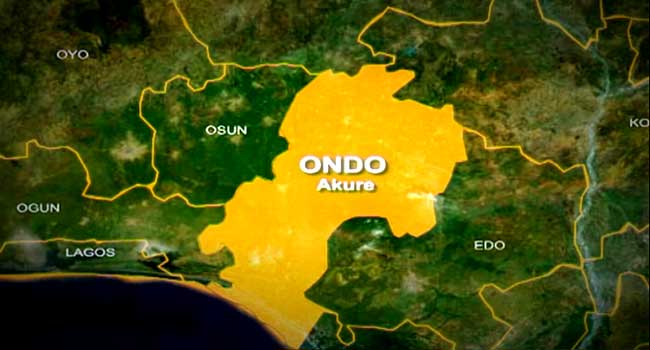 Support state education trust fund, Ondo commissioner urges stakeholders



The Ondo State Government has urged the parents and other stakeholders to support the recently introduced Education Endowment Levy for the development of the education sector of the state.
It was gathered that the government introduced the endowment fund with every taxable adult to pay an annual levy of a sum of N1000 to enhance the development of the education sector of the state.
Speaking on the development at a sensation campaign for the scheme in Akure, the state Commissioner for Education, Science and Technology, Mr Olufemi Agagu explained that the endowment fund would assist the state in providing basic infrastructure and meeting other exigencies in public schools across the state.
The sensitisation campaign which kicked off with a road show in Akure was organised by the state Ministry of Education, Science and Technology in conjunction with the Ondo State Internal Revenue Service.
According to the commissioner, the fund became imperative to enable the state government to tackle the infrastructural deficit in the education sector and provide basic essential materials for its public schools and institutions.
Agagu said, "With other sectors contending for funding, it is almost difficult for the state government to single-handedly and adequately fund its over 300 secondary schools, 1,285 primary schools, three universities, one polytechnic, five technical colleges, three special schools and other professional and specialised institutions in the state.
"The campaign was aimed at enlightening every taxpayer in the state on why the government introduced the levy, and how it would assist in rebounding education and restoring hope in the sector."
He called on corporate organizations and well-meaning individuals to join hands with the state government in its effort at providing basic infrastructure in public schools across the state.
In his remarks, the Secretary, of Ondo State Education Endowment Fund, Mr. Kayode Kolawole, who led the sensitization campaign around the three senatorial districts of the state described it as a huge success.
He solicited the understanding of the people on the endowment levy, by cooperating with the state government, saying funding the education sector should be a collective effort, and not left in the hands of government alone.
"With the introduction of the Education Endowment Levy, all taxable adults in the state from age 18 and above are required to pay a sum of N1,000 only every year.
"The N1,000 Education Endowment Levy, which covers a whole year, can be paid through the agency code of the state ministry of education, or bank transfer on your phone, while you can also ask any ODIRS official for a guide," Kolawole explained.