Reactions As Nigerian Student Receives Award For Being Girlfriend To Departmental President |Photo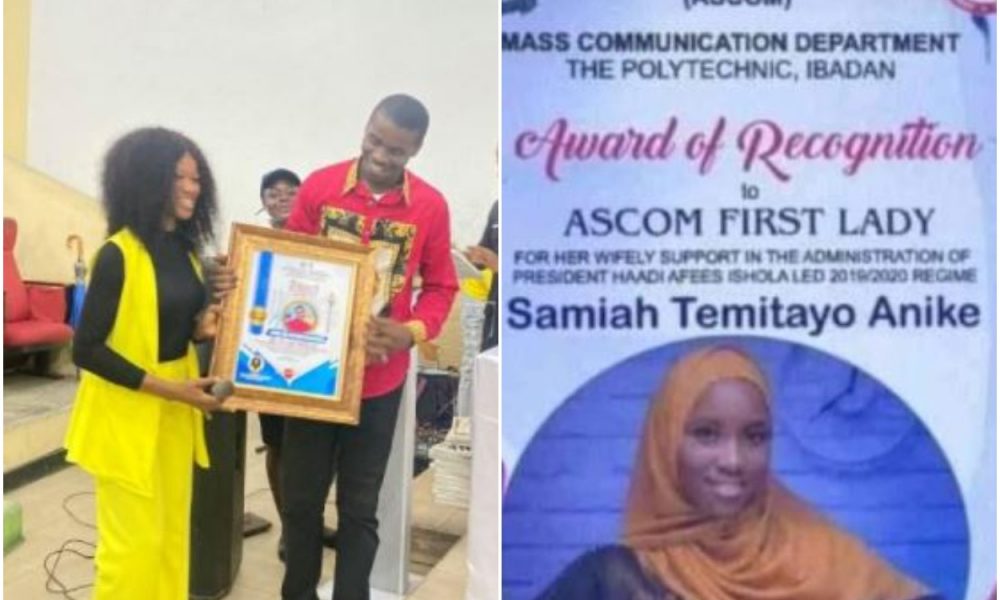 Reactions As Nigerian Student Receives Award For Being Girlfriend To Departmental President |Photo


A photo of students of the department of Mass communication, Ibadan Polytechnic, Oyo state, giving a special recognition award to Samiah Temitayo Anike for being the best first lady to their departmental president has stirred reactions on social media. 
In the photo that was shared on Instagram, Samiah who was described as the first lady of the Association of Students Communicators (ASCOM) president, received praises from ASCOM members for her "wifely support in the administration of President Haadi Afees Ishola 2019/2020 regime".
The photo was greeted with a lot of reactions as many social media users could not believe their eyes.
Many thought that the students who gave Samia a special recognition award would perform worse than some politicians in the country if they are are elected into political offices.
See photos below;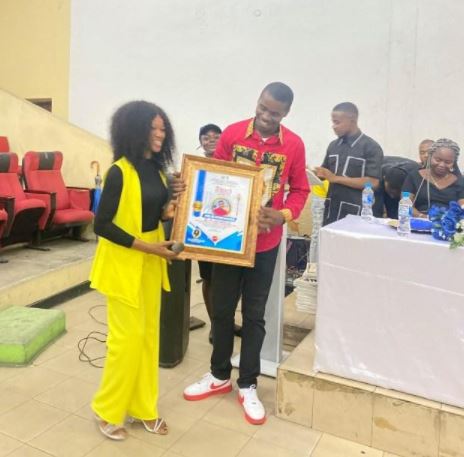 Reacting to the photos one Doubleoh7 wrote; 'And when I say Nigeria have the worst set of followers, some people will argue it. These same set of human beings that conceptualised and actually gave out this award with the sickening words on it are the same set of people that will occupy public seats tomorrow and you think they will behave better than the ones currently in Aso rock villa that are ferrying their girlfriends around with presidential jets. It's well with us all.'
Another social media user named Odoogu wrote; 'Their lectures and Senior lecturers should be held accountable.'
 jericco1 wrote; 'This is how it starts, sometimes you wonder why someone like Bello wants to contest for presidency despite showing lack of foresight in kogi state.'