Petrogap Oil and Gas Limited Job Recruitment 2021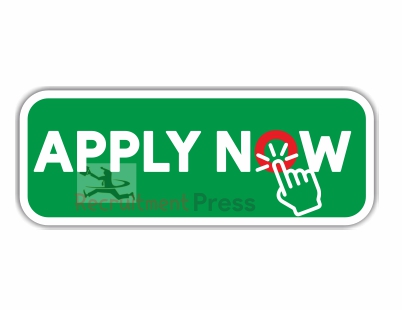 Petrogap Oil and Gas Limited Job Recruitment 2021


Petrogap Oil and Gas Limited was incorporated as a response to the emerging trends in the dynamic Oil & Gas industry. We are a wholly indigenous company and registered player in the Upstream, Midstream and Downstream sectors of the Oil & Gas industry.
We are recruiting to fill the position below:
Job Title: Financial Controller
Location: Victoria Island, Lagos
Employment Type: Full-time
Job Responsibilities
Treasury:
Maintain stewardship for financial assets and debt, including being in charge of cash management, debt management and investment management functions of the organization and its affiliated entities.
Develop and implement daily, monthly and quarterly cash forecasting models.
Research and recommend financing alternatives, analyzing options and providing recommendations to the Management.
Structuring debt arrangements with lenders, Managing corporate investments and Monitoring cash flow.
Ensures the maintenance of corporate liquidity and financial stability.
Present revised financial forecasts based on actual spend and the organisation's financial position.
Responsible for financial investments and capital growth
Advise on the organisation's reserves and investment policy
Trending   Wema Bank Plc Recruitment for a POS Business & Operations Officer
Tax:
Liaise with Tax Authorities, Auditors and other Regulatory bodies as regards preparation and filing of the Audited Financials and other Tax related matters.
Ensuring prompt remittance and various statutory deduction i.e VAT, PAYE, CIT, Pension Fund etc.
Financial Accounting:
Preparing Financial Statement in line with the IFRS standards.
Responsible for the Asset and Liability Management.
Preparing and Maintaining balance sheet schedules, ledgers, profit and loss statement, monthly and yearly financial statements and other reports
Payroll administration and preparing of monthly sales reports for analysis.
Developing and consolidating the departmental and organization's budget.
Periodic audit of departmental processes.
Monitoring compliance in line with accepted accounting principles and company procedures.
Developing, maintaining and implementing financial internal controls, policies and procedures.
Carrying out monthly bank account closing and analysis.
Carry out bank reconciliation analysis and account audit
Liaise with Bank on Transaction rates and Foreign Translation rate.
Trending   KPMG Recruitment 2021 Application Form | See KPMG Latest Job Vacancies Here
Job Requirements
First Class grade, minimum 2:1 in B.Sc in Accounting or related discipline.
At least 5 years of relevant experience.
Strong experience/knowledge in Financial Reporting, Taxation and IFRS is required.
Strong financial acumen and analytical skills.
Business acumen with a problem-solving attitude.
Experience working in the Oil and Gas industry will be an added advantage.
Knowledge of capital markets, accounting and business finance.
Accounting certification is required (ICAN, ACCA, ACA). Candidates in-view will be considered.
Trending   Nestle Nigeria Plc Recruitment for Systems Operations Support Lead
Method of Application
Interested and qualified candidates should send their CV and Passport Photograph to: ogl.recruiter@gmail.com using the Job Title as the subject of the mail.
RECOMMENDED: How to Write Curriculum Vitae (CV) for Job Application/Employment
Application Closing: 29th October, 2021.
Related