Nnamdi Kanu Reacts As UN Ask Nigeria, Kenya To Explain His Illegal Arrest, Extradition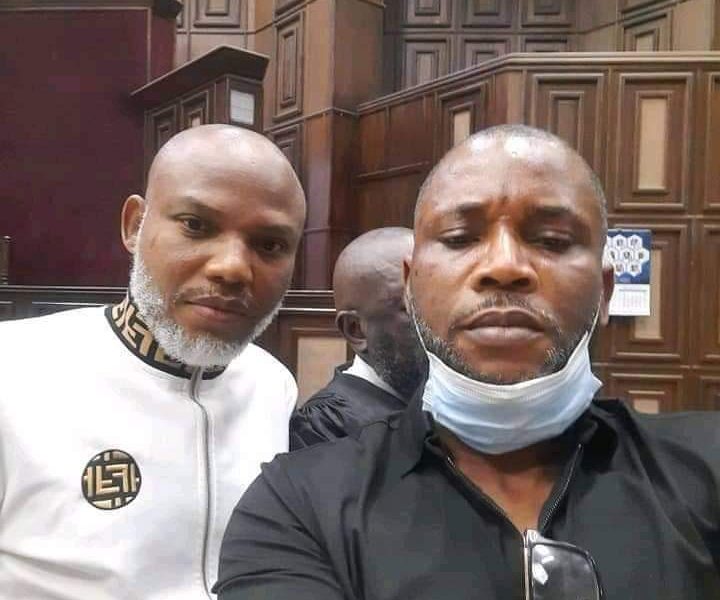 Nnamdi Kanu Reacts As UN Ask Nigeria, Kenya To Explain His Illegal Arrest, Extradition


The leader of the outlawed Indigenous People of Biafra (IPOB) Nnamdi Kanu, has commended the United Nations (UN) for issuing 'urgent appeals' against Nigeria and Kenya over his rendition.
Ezenwoko's Blog had earlier reported that the UN expressed outrage over the torture and maltreatment which Kanu was subjected to while being detained in Kenya.
The brother to the separatist agitator, Kingsley Kanunta, who disclosed this on Tuesday, said he had undertaken a series of urgent steps within the realm of the international community, particularly in Britain and the United Nations in the last three months.
Kanunta has now disclosed that he had worked quietly with his brother lawyers in Nigeria and Britain on a host of muscular interventions aimed at presenting the case to the international community, facilitating his unconditional release and bringing the culprits of the illegal rendition to account.
But in a tweet via his Twitter page on Tuesday, lawyer to the IPOB leader, Aloy Ejimakor, said his client appreciated his brother and his lawyers both in Nigeria and London for the victory.
Ejimakor stated that Kanu's lawyers had requested that the British government provides consular assistance to Kanu and urgently take steps to intervene in his ongoing detention.
"I just concluded a visitation with #Onyendu. He salutes all Umuchineke for remaining focused on the mission of the moment. He's happy with the 'Urgent Appeals' issued by the UN against Nigeria & Kenya & salutes @MaziKanuntaKanu & Bindmans for their efforts in this regard," Ejimakor wrote.
Ezenwoko's Blog recalls that the Office of the Attorney General of the Federation and Minister of Justice had insisted that the Federal Government followed due process in the re-arrest and repatriation of Kanu from Kenya to face his trial in Nigeria.