Methodist Prelate Supports Amnesty For Boko Haram, Bandits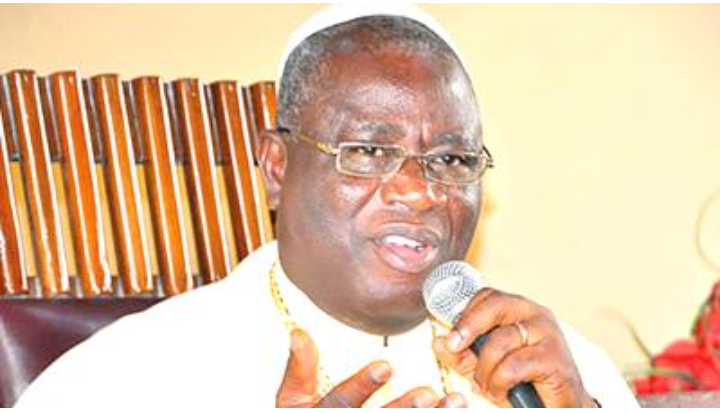 Methodist Prelate Supports Amnesty For Boko Haram, Bandits


President Muhammadu Buhari-led government has been charged by the Prelate of Methodist Church Nigeria, Samuel Chukwuemeka Kanu-Uche, to grant amnesty for Boko Haram terrorists and bandits in the country.
Kanu-Uche while speaking with journalists in Abuja said all bandit terrorists need is food to stop abducting innocent Nigerians.
He charged Nigerians not to condemn Islamic cleric, Ahmad Gumi, for engaging bandits, rather the government should engage him so that he can be part of the solution.
The cleric called on the government to offer amnesty to the leader of the Indigenous People of Biafra, Nnamdi Kanu and Yoruba Nation agitator, Sunday Igboho.
Kanu-Uche, "I am happy to hear from Muslim scholar that Qur'an does not say 'kill'. It is only self-defence, when you are pressed to the wall, you defend yourself and is also the same thing (with us Christians), we call it the Nehemiah method when pressed to the wall, you react and not taking the law into your hand and go and kill innocent people."
"You don't dismiss him and say he is a bad person. If he (Gumi) goes into the bush and they have confidence in him, the government can dialogue with them. These boys are being used by disgruntled politicians, if you engaged them and be paying them N25,000 monthly, they would not kidnap. All they want is food," he said.
On calls for amnesty for repentant Boko Haram and bandits, he said, "I support amnesty for them. If you declare amnesty as was done in the Niger Delta region, which quells the tension and we are getting the oil money.
"Let government offers amnesty to Nnamdi Kanu, Sunday Adeyemo (aka Sunday Igboho) and others and say let us dialogue. I have volunteered to dialogue with Christians from the southeast, let them involve me.
"Let them involve people like Chief (Emmanuel) Iwuanyanwu, not that we are part of it, but we know how to talk to our people, let them involve notable Bishops, not tagging them terrorist. If you tag them, terrorists, enmity has been created so call them 'our children', that let us dialogue and I want to tell you that it would work the magic."