Manchester United V Liverpool Live: Reds Sink Solskjaer's Red Devils Thanks To Salah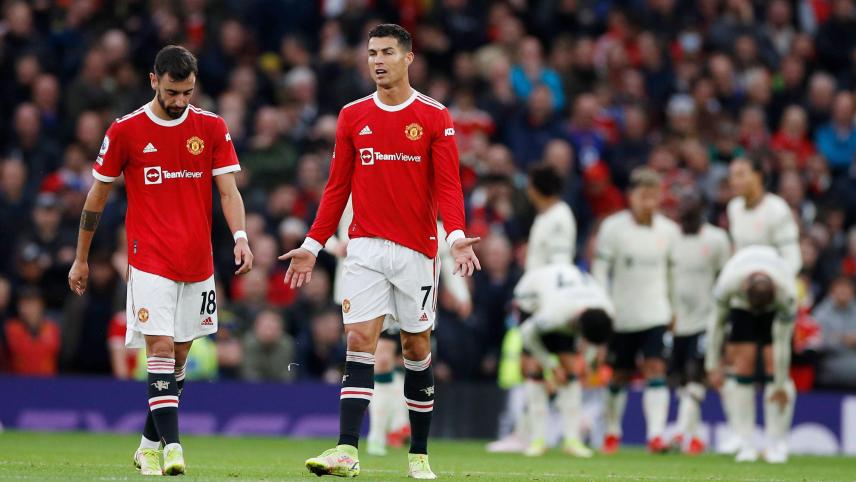 Manchester United V Liverpool Live: Reds Sink Solskjaer's Red Devils Thanks To Salah


It was not the Theater of Dreams for Manchester United, but rather the Theater of Nightmares on Sunday night. On Matchday 9 of the Premier League, the Red Devils suffered a heavy 0-5 loss to Liverpool.
At the end of the first half, the score was already 0-4. The first goal fell in the 5th minute of play from Naby Keita's feet. Barely eight minutes later, Diogo Jota doubled the score.
Mo Salah then continued the offensive festival with two more goals before halftime leaving the host with a 0-4 defeat.
Not yet satisfied, the Egyptian offered himself a third achievement in the 50th. Cristiano Ronaldo then thought to reduce the score, but his goal was eventually called off for offside after VAR intervened.
As if this were not enough for the Mancunians, Paul Pogba, entered the game at half-time, received a direct red card on the hour mark for a tackle on Naby Keita, who had to leave the field on a stretcher.
In the standings, Jurgen Klopp's men remain 2nd (21 points) to Chelsea. Manchester United are 7th with 14 points.