Man Reveals Why He Decided To Kidnap And Murder His Cousin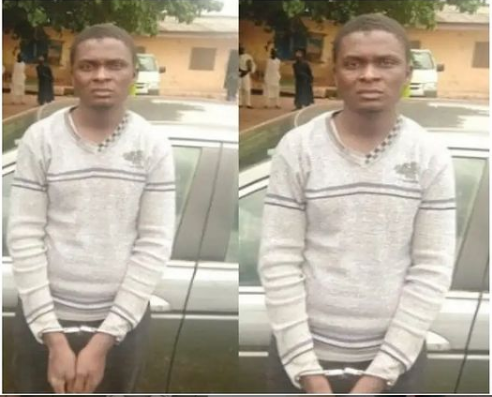 Man Reveals Why He Decided To Kidnap And Murder His Cousin


A 36-year-old man has been arrested by the Police Intelligence Response Team (IRT) for planning to kidnap and murder his cousin.
According to the police, Abubakar Halilu lured his cousin who is a businesswoman to a kidnapper's den in the Galadimawa area of Kaduna State so he would not repay a sum of N1.4 million he was owing her.
When he was asked how he incurred such a huge amount of debt from his cousin he replied that she had bought some tricycles at a value of  N3.9 million and gave them to him on hire purchase.
He alleged that he paid 2.5 million out of the money, with 1.4 million left to pay which he had no plans of paying.
Halilu revealed that the day she was abducted he asked her to accompany him to collect some money from someone that was owing him.
The suspect also alleged that he ought to have completed payment of the money by December 2020 but he could not meet up. When his cousin asked him for the money he appealed to her to go along with him to recover his money from a debtor she obliged and they left together. Before leaving he called the kidnappers to plan out their mode of operation.
When they got there, both of them were kidnapped and separated. Halilu said his plan was to kill her after the kidnappers collected a ransom for N100m but unfortunately for him she escaped.
He said: "I was supposed to have finished payment in December 2020. The total amount was N3.9 million. I have paid her N2.5 million, remaining a balance of N1.4 million
"When she called to ask for the balance, I told her I was going to collect my money from someone. After discussing with the person I claimed owed me money, I lured her to accompany me to collect the money from the person but took her to bandits in Galadimawa.
"Before I got there, I had discussed with the kidnappers. I knew them at the farm I was going to in Kubu area. I knew they were kidnappers. They were about five in number. In the camp, they have about 50 different gangs. They took me to their house. They have houses in the bush. They have huts where they keep kidnapped victims.
"So, as we arrived the place, they kidnapped both of us and took us into the bush and separated us. My plan was for them to kill her."