Janemena's Sex Tape Scandal: Tonto Dikeh's Friend Spills It All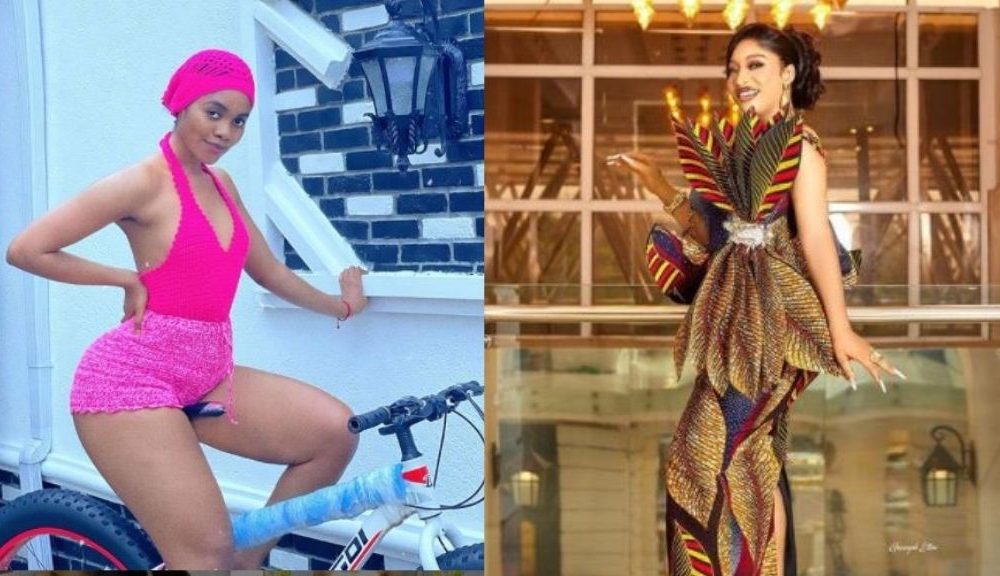 Janemena's Sex Tape Scandal: Tonto Dikeh's Friend Spills It All


Doris Ogala, a friend of Tonto Dikeh, has spoken up on her conversation with Janemena concerning her sex tape saga.
Ezenwoko's Blog had earlier reported that Janemena stated she never appealed to Tonto to give her audience and save her marriage considering the fact that she did not have her phone number.
However, she revealed that she contacted Doris who is a friend of Tonto to speak to her so they can meet and talk about the allegations.
Janemena said she did this because she is a peace-loving person and she did not want to call out the Nollywood actress.
Doris Ogala, who is the friend that Janemena had spoken to, has however come out to collaborate Tonto's story stating that Janemena was actually begging the Nollywood actress to save her marriage.
She said: "Janemena I knew when you called pleading to speak my to friend tonto .. you where up to no good ! Yet I gave you audience.. I am not surprised to read your post which is at variance with what really transpired between us via the phone. It is only those who are emotionally insecure that speak from both sides of the mouth. You cannot be begging me on phone to meet with my friend and come on social media to take a 360° detour. You know my friend will not fall for your cheap and childish rantings, so there is no need daring her. She has not recanted her statement and will gladly answer to your legal summons. Kids like you will always react on impulse. I know what we discussed, no amount of denial will change it. Take a chill pill and grow up."