'It does not happen to everyone'- Super Eagles new star on his remarkable career rise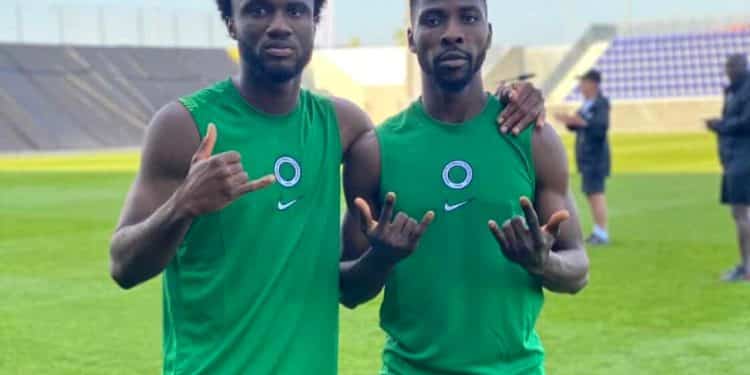 'It does not happen to everyone'- Super Eagles new star on his remarkable career rise


The Super Eagles have been blessed with some new players in recent years, but none has had a story like that of their Ligue 1 star 
Super Eagles star Terem Moffi expressed his gratitude for the career growth he has experienced in the last two years.
Moffi is one of Nigeria's top stars in Ligue 1, but the future looked bleak for him between 2018 and 2019 as he was without a club.
However, things turned around for him when he joined Lithuanian side Riterai in February 2019. He spent one year at the club before he joined Belgian side KV Kortrijk.
Moffi only spent nine months with the Belgian top-flight club before Lorient took a chance on him by signing him for 8m euros.
The 21-year-old had never played in any of Europe's top five leagues then and had only scored five goals in 11 games for Kortrijk before he joined Les Merlus.
Moffi has now thanked the club for taking a chance on him while also expressing his delight with the way his career has turned out so far.
"To be honest, when I look at my career, I tell myself that the trip was really amazing, it went very quickly, Moffi told Onze Mondial magazine as per Foot National. 
"In the space of two or three years, I got to know Lithuania, Belgium and France, not everyone is so lucky. It's really incredible."
"I spent four months in Belgium, played nine games before being recruited by Lorient. It does not happen to everyone. I am really grateful to Lorient."
"In fact, they risked a lot of money for a guy who played nine games in Belgium. So at that point, you can ask yourself if it's worth it. President had confidence in me, the coach and the players too."
"It really boosted me and gave me the confidence I needed," he added.
Moffi rewarded Lorient with a brilliant performance in his first season in the French Ligue 1. The 21-year-old scored 14 goals and provided three assists in 32 league games.
He has continued in the same vein this season with two goals and two assists in nine league games already.