IPOB Sit-At-Home: Anambra Govt Orders Saturday School In Place Of Monday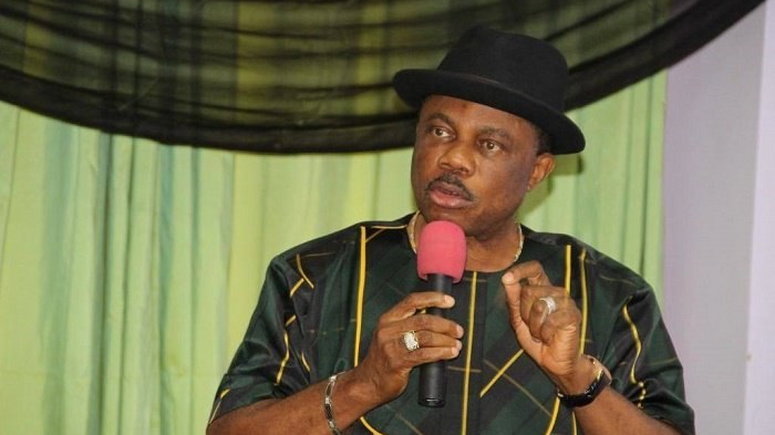 IPOB Sit-At-Home: Anambra Govt Orders Saturday School In Place Of Monday


The Anambra State government has officially approved Saturday as a school day for students and teachers in the state.
The government was forced to take the decision as a result of the sit-at-home order by the Indigenous People of Biafra (IPOB) which has disrupted Monday academic and other activities in the state.
To make up for the time usually lost on Monday since the sit-at-home order came in place, the Anambra government has now approved Saturday classes for private and public schools to run from 8am to 1pm.
The Saturday lectures are to resume on 30th October, 2021.
The directive was released over the weekend and reads: "I am directed by the E S to inform you that the Anambra State Govt. has approved Saturdays as school days in place of Mondays.
"All HMs are to notify teachers, pupils as well as parents about the new development. Quality Assurance supervision and every other supervisions henceforth will hold on Saturdays.
"Every permission for absent from classes on Saturdays must be addressed to the Executive Chairman ASUBBEB through the E S following due process. Saturday classes will commence on 30/10/21 ie next week."
The development has been confirmed by the chairman of the Anambra State Universal Basic Education Board (ASUBEB) Chief Patrick Ugboaja, who told The Nation that the step was taken in the best interest of the students and other stakeholders.
"It's not a rumour, it's real. The decision was for the betterment of the children and education in general.
"Saturday schools will resume in the State because of the situation we've found ourselves," Ugboaja said.
Meanwhile, one of the counsels to the leader of the Indigenous People of Biafra, Nnamdi Kanu, Aloy Ejimakor, has disclosed that the detention facility of the Department of State Services does not have the standard medical facility to attend to the health condition of Kanu.
Ejimakor noted that Kanu has a heart condition called 'heart murmur' and was treating the health condition in a Texas hospital in the United States before his arrest.
The client further stated that the IPOB leader contacted a hospital in Kenya in May over the heart condition before he was detained and extradited to Nigeria.
Ejimakor added that the condition of the custody facility of the secret police has worsened Kanu's health condition.
He stated this during an interview with BBC Pidgin at the weekend.