How Bandits Attacked Oyo Prison To Set Free Notorious Terrorists Iskilu Wakili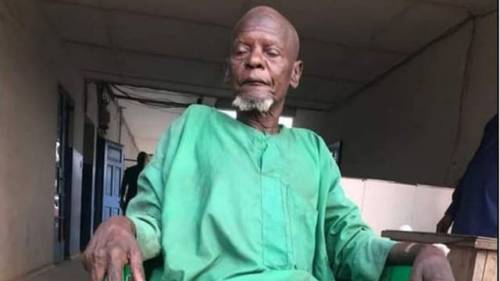 How Bandits Attacked Oyo Prison To Set Free Notorious Terrorists Iskilu Wakili


Reports have emerged claiming the attack on the Abolongo correctional facility, Oyo town in Oyo State was carried out by bandits to set free a Fulani warlord.
Ezenwoko's Blog gathered that attackers stormed the facility around 10pm on Friday night bearing weapons and deployed grenades to gain access.
According to multiple sources and reports, all the prisoners in the facility were set free even as the warders keeping watch on the inmates scampered for safety when the gunmen attacked
It was gathered that the gunmen had three days before the Friday attack, struck in Ogbomoso, a neighbouring town to Oyo.
Prison sources have now revealed to Sahara Reporters that the attack was carried out to free the detained notorious Fulani warlord, Iskilu Wakili and other criminal Fulani herdsmen.
"The attack in Oyo last night from the Ogbomosho axis was a well-coordinated Fulani attack aimed at securing the release of Wakili, the terrorist whom (Sunday Adeyemo) Igboho drove away from Ibarapa. I am informed by my staff and very reliable people that he was the object of that attack last night at about 10pm," one of the top source said.
"The rest was just drama. My security staff told me the gunmen struck three days ago on the Oyo-Ogbomosho Road and around that time, their strange faces were also seen around an area the boys described to me. This was a well-coordinated attack with the objective to free Wakili and other Fulani inmates," he added.
Confirming the attack, the spokesman of the NCS, Olanrewaju Anjorin, had said; "Yes. It has been confirmed that the attack actually happened. And right now, the Comptroller of Nigerian Correctional Service (NCS) and other top officers are assessing the situation. But I can confirm to you that the incident actually happened."
Recall that on March 7, 2021, security operatives, which included the Oodua Peoples Congress, Vigilante and others, had arrested Wakili who was terrorising Ibarapa and other communities.