He Pointed A Gun To My Head, Tonto Dikeh Cries Out After Kpokpogri Arrest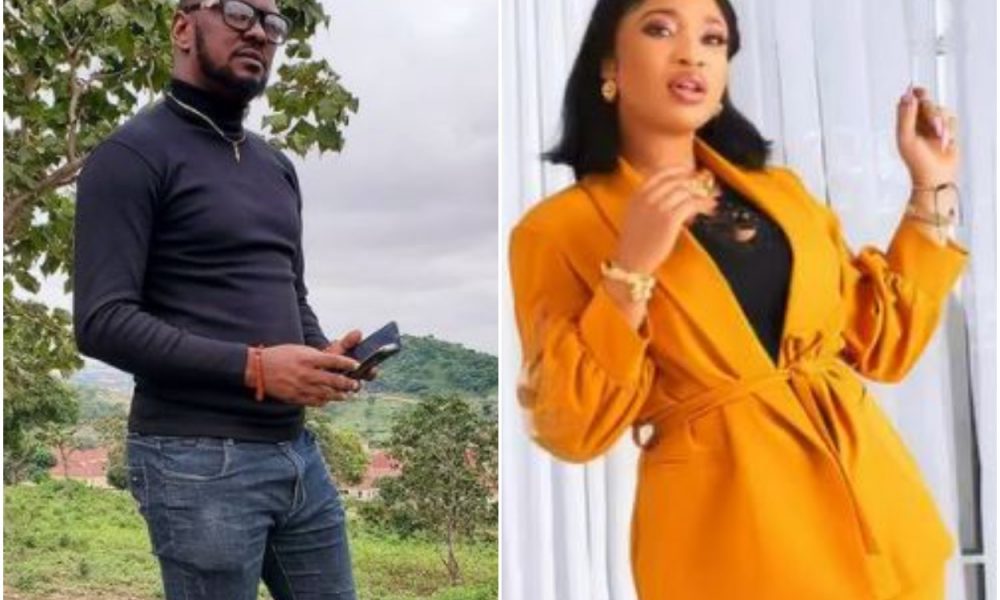 He Pointed A Gun To My Head, Tonto Dikeh Cries Out After Kpokpogri Arrest


Nollywood actress, Tonto Dikeh has said that her ex-lover, Prince Kpokpogri has to answer to the crime of threatening her life and owing over 30 sex tapes of different women.
Recall that Ezenwoko's Blog had earlier reported that Prince Kpokpogri had been apprehended by the police after an altercation with the actress over a car which allegedly belongs to Kpokpogri.
Most Nigerians were not pleased with the latest development and some have felt that the right thing to do would be to return the car.
Responding to the outrage, Tonto claims that Kpokpogri put a gun to her head and also owns over 30 sex tapes of different women hence he has to answer to his crime.
She also claimed that her ex was owing her some money and the car which is a Lexus is not the problem because she drives a Bentley and own a Lexus and Mercedes van with a Maybach and stated that he has to pay her the money he is owing her before she would release the car.
Jackson Ude, ex-media aide to a former president of Nigeria collaborated Tonto's story and said that Kpokpogri security detail pointed a gun at the actress at the Hilton hotel car park in Abuja.
This incident is coming after an audio recording of Kpokpogri alleging that he had a sexual romp with married dancer Janemena was leaked by a popular blogger.