Guinness Nigeria Plc recruitment for a Process Safety Specialist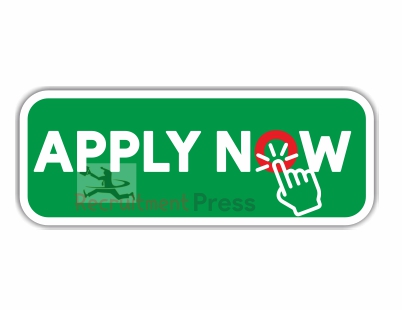 Guinness Nigeria Plc recruitment for a Process Safety Specialist


Guinness Nigeria PLC is a major market for Diageo: Guinness Nigeria operates in the unique and fast-growing alcohol industry of over 15mhl beer potential. It is the only company that does Total Beverage Alcohol (TBA) in Nigeria. It's an on trade dominated market, but with a fast-growing off trade channel.
We are recruiting to fill the position below:
Job Title: Process Safety Specialist
Ref No: JR1054362
Location: Ogba, Lagos
Job Type: Full time
Worker Type: Regular
About the Role
The purpose of this role is to take the process and fire safety roadmaps created by the H&S process safety manager and lead the improve work, implementing at pace and in a standardized way. This role will focus specifically on the Supply organization in Diageo, including all manufacturing and operation sites.
The Process Safety H&S specialist creates a high level of value by translating the transform work and implementing the global roadmap for Process and Fire Safety IMPROVE activities, similar in all markets.
The role is key to assure that globally, Diageo process and fire safety programs exist in a codified manner. The person in this role is a functional expert and part of the Global Team and works daily with our sites and markets to deliver codified IMPROVE projects throughout the world, based on the annual roadmap. Execution is at site level.
This position, a mixture of Project Management and Functional Management, gives you the opportunity to apply your deep technical knowledge and a broad range of skills/competencies to succeed.
Trending   How to Upload NYIF Loan Business Plan/Proposal on Portal – nyif.nmfb.com.ng Proposal Upload
About You
You will bring significant of senior industrial experience in Health & Safety, preferably within a manufacturing environment , food/drink, pharmaceutical or energy sectors delivering a similar programme. You will have experience of the following:

Safety Leadership & Training
Management Influencing
Implementing and Managing Process and Fire Safety Standards in a global organization

You will have an externally recognised Health & Safety qualification relevant to the role. And we would love that to be combined with experience in the process and fire safety areas of delivery of IMPROVE projects in H&S.
You will have strong interpersonal and influencing skills across different international cultures. Ability to influence, persuade, convince.  Ability to compromise, build consensus.
How to Apply
Interested and qualified candidates should: Click here to apply
Application Deadline  3rd November, 2021.
Related