FG Speaks On Paying Bandits ₦20 Million Not To Shoot Down Buhari's Plane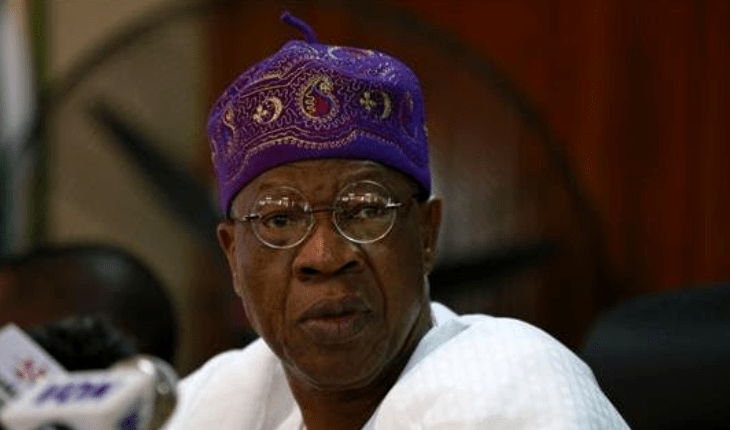 FG Speaks On Paying Bandits ₦20 Million Not To Shoot Down Buhari's Plane


The Federal Government has rubbished a report alleging that the Nigerian Air Force (NAF) paid bandits N20 million in other to recover an anti-aircraft gun.
Ezenwoko's Blog had earlier reports that the Wall Street Journal had claimed NAF paid bandits the huge sum to reclaim the gun in other to prevent the terrorists from using it to attack President Muhammadu Buhari's Plane.
The report added that the anti-aircraft gun was stolen by the bandits after a clash with a military unit in Rugu Forest, Katsina state.
The Nigerian Airforce has also denied allegations that it paid ₦20million to bandits operating in Jibia, Katsina State in exchange for the anti-aircraft gun.
During an appearance on a TV Continental programme, Minister of Information and Culture, Lai Mohammed, berated the authors of the report, describing the allegation as "senseless and illogical."
The minister stated that the author of the report does not understand how bandits operate, stating that the report is fake and should be disregarded by the public.
He said: "Fortunately, the Air Force immediately debunked this because this exposes their ignorance.
"Between Zamfara, Katsina, parts of Kaduna and Niger states, there are about 150 bandit camps. Who then was the money given to?
"It does not make any sense and it is because they do not understand how bandits operate that is why they can peddle that kind of fake news."
The minister added that the insecurity in the North region of the country will soon be a thing of the past following the arrival of the final batch of Super Tucano fighter jets in the country.
Mohammed said the government received the 12 A-29 Super Tucano fighter jets last week, adding that the jets would bolster the morale of the Nigerian military.
The minister disclosed that the 12 Super Tucano fighters have been deployed to the North-East to fight Boko Haram insurgents, describing the fighter jets as a game-changer.
Mohammed added that the arrival of the fighter jets and other hardware is responsible for most of the successes recorded by the Nigerian military in recent times.
He said: "All the 12 Super Tucano fighter jets have been received. As of this morning, all the 12 were here and they have been deployed to the northeast.
"We can see that the Tucano jets are actually a game-changer.
"Most of the successes we have recorded in recent time is because of the acquisition of the new platforms, not limited to the super Tucano."