Ex-President Jonathan's Aide, Olejeme In EFCC Net Over Alleged ₦3bn Fraud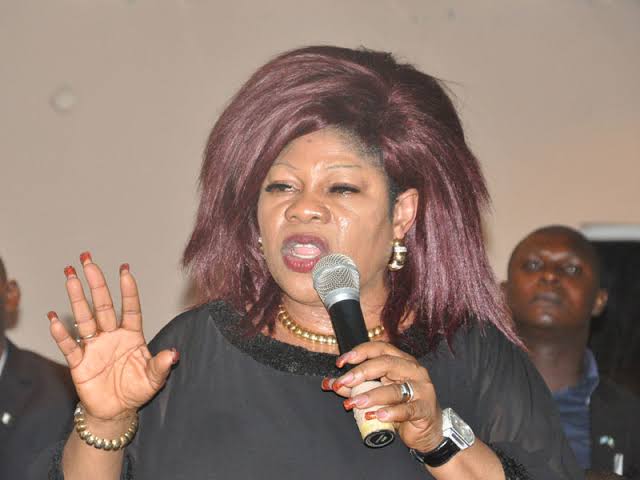 Ex-President Jonathan's Aide, Olejeme In EFCC Net Over Alleged ₦3bn Fraud


A former aide to ex-President Goodluck Jonathan, Ngozi Olejeme, has been remanded over alleged bribery and fraud to the tune of ₦3billion.
Olejeme, who was a former Chairman of the Board of the Nigeria Social Insurance Trust Fund (NSITF), is said to have committed the crimes while in office.
After a hearing of the case at the High Court of the Federal Capital Territory (FCT) in Jabi, Abuja, on Thursday, the court judge, Justice Maryam Hassan Aliyu, ordered the operatives of the Economic and Financial Crimes Commission (EFCC) to take Olejeme in their custody.
Ezenwoko's Blog understands that Olejeme was arraigned on a nine-count charge in which she was accused of abusing her office, receiving bribes, awarding contracts without due process among others.
Olejeme had pleaded not guilty at the court when the charge was read.
Her lawyer, Paul Erokoro (SAN), had applied for bail, which the prosecuting lawyer, Steve Odiase, did not oppose but insisted that she must be granted conditional bail, requiring that she presents a surety.
Erokoro had begged for bail on self recognisance or liberal terms but the court judge adjourned the further hearing of the case till Friday.
Meanwhile, the Buhari Media Organisation (BMO) on Wednesday accused former Senate President, Bukola Saraki of seeking to make political capital from the first anniversary of the Lekki toll gate shooting of EndSARS protesters by "painting the Federal Government black".
Ezenwoko's Blog had reported Saraki as saying that nothing has really been done by the government to resolve the issues that caused the EndSARS protests in the first place.
He had said, "It is worrying that despite the acceptance of the '5 for 5 Demands', nothing has really been done to resolve the issues that caused the protests in the first place."