Eid-ul-Maulud: One Dead, Three Injured In Lagos Building Collapse [Photos]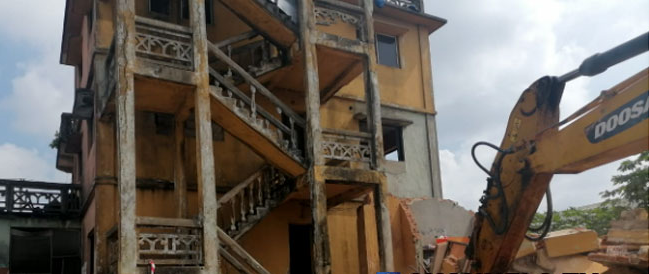 Eid-ul-Maulud: One Dead, Three Injured In Lagos Building Collapse [Photos]


Residents of Ikorodu in Lagos State are in mourning following the death of one person in a building collapse in the area on Monday night.
Ezenwoko's Blog reports that three persons were also injured in the incident, while two people were rescued by emergency responders.
An emergency official at the scene told reporters on Tuesday said the injured persons have been taken to the General Hospital in Ikorodu for treatment.
The official stated that they received a distress call at about 8.30pm on Monday shortly after the building collapsed.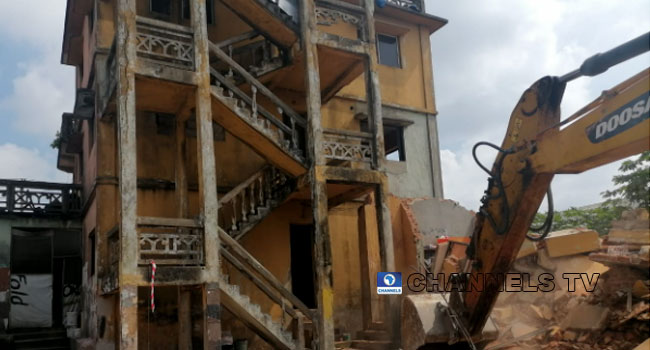 Following the incident, occupants of the building were asked to vacate its premises to prevent further loss of life or injury.
However, officials of the Lagos State Emergency Management Agency (LASEMA), National Emergency Management Agency (NEMA), and Red Cross, among others have continued with the rescue operation.
The emergency officials noted that the rescue operation is to ensure nobody else is trapped under the rubble.
Meanwhile, emergency officials have carried out controlled demolition of an adjoining building at the site of the collapse.
Meanwhile, the Nigerian Police Force on Tuesday disclosed that it has begun Investigation after a police officer was caught in a video casting a ballot during the state Congress of Governor Abdullahi Ganduje-led the All Progressives Congress in Kano State.
It was disclosed that the police officer was spotted in a trending picture beside the new chairman of the party, Abdullahi Abbas.
The spokesman of the state police command, Abubakar Zayyanu, in a statement said the Assistant Inspector General in charge of the zone, Abubakar Sadiq Bello, directed a probe of the officer.
The AIG in the statement described the act as unprofessional.
The police officer identified as Bashir Mohammed is attached to the Kano Government House, from where he was deployed to work with the state APC chairman.