Central Police System Has Collapsed In Nigeria, State Police Is The Answer – Ekweremadu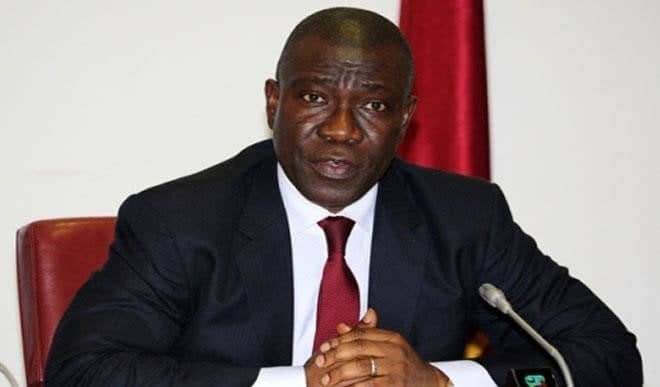 Central Police System Has Collapsed In Nigeria, State Police Is The Answer – Ekweremadu


Former Deputy Senate President, Senator Ike Ekweremadu has again advocated for the creation of state police in Nigeria.
He argued that the central police system which Nigeria is running within its federal system has collapsed and is unable to handle the current security challenges in the country.
According to him, this is why in recent times, the military has been brought in to handle security situations that ordinarily, should have been the responsibility of the police.
Ekweremadu who spoke to newsmen on Sunday in Yola, the Adamawa State capital on the sidelines of a church thanksgiving service he attended in Bekaji area, said Nigeria needs to drop the unitary system of policing which is no longer working and embrace workable systems as other countries of the world are doing.
He argued that it is wrong for Nigeria to be running a federal system of government and insist on a unitary system of policing.
He said, "We must do what other countries do so that we can get the result they get. The problem with our security setup is that we forget we are running a federal system of government. There is nowhere in the world where a federal government runs a unitary police.
"What is happening right now is that the central police system that we run has collapsed. That's why we bring in soldiers to do the work of the police."
Speaking on the practicability of the state police system in Nigeria, Ekweremadu said the federal police will continue to exist as it currently obtains, and only an additional 36 police units for each state of the federation will have to come on board.
With the development, the lawmaker said Nigeria will have enough security agents to tackle issues and avoid any overwhelming situation.
He said a collaborative effort will be employed between the federal and state police operatives while neigbouring states can also get help from one another.