Catapult Canada Access Innovation Fund for Youth-Serving Organizations in Canada 2021 – Apply Now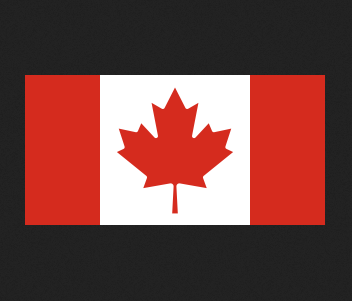 Catapult Canada Access Innovation Fund for Youth-Serving Organizations in Canada 2021 – Apply Now


The Catapult Access Innovation Fund supports youth-serving organizations in Canada to design, build, scale up and evaluate the impact of initiatives to better support Canadian youth in their learning goals, especially those underserved by the education system and disengaged from education and/or career pathways.
The objectives of the fund are to:
Support community organizations to scale-up current practices related to improving youth learning outcomes to increase reach and effectiveness;
Support community organizations committed to improving the educational and career pathways of opportunity young learners;
Support community groups and organizations interested in learning more about what works (and what doesn't work) in supporting opportunity youth (youth disconnected from career and learning opportunities);
Build organizational capacity, particularly with respect to leadership.
Support creative and effective practices for building organizational long-term sustainability;
Support initiatives that foster greater community engagement and partnership across the sector;
Distribute and disseminate promising practices related to improving youth learning outcomes across Canadian communities; and
Foster a community that supports promising practices and peer-to-peer learning opportunities.
Trending   Oyo State Anti-Corruption Agency Recruitment 2021/2022 Application Form Portal
The Rideau Hall Foundation's Catapult Canada Access Innovation Fund invites applicants to submit proposals in its second open call process. Proposals are designated for registered non-profits or charities (qualified donnes) as well as grassroot groups or unincorporated organizations working with a shared platform (non-qualified donees).
Applications should focus on project description, including alignment with the Catapult Canada mandate; what the project will do and the impact it will have.
We recognize the importance of national learning and local context, as well as promoting strong coordination and partnership across government, funders, delivery organizations and educational systems.
The Access Innovation Fund will prioritize initiatives that:
For the second open call, in addition to alignment with the objectives of the Access Innovation Fund, we will also be prioritizing initiatives that:
Involve beneficiary youth in their design, delivery or evaluation
Seek to learn and share what works, or did not work
Demonstrate good value for money
Demonstrate strong impact on their communities of focus
Show strong relationship with the communities of focus
Are Rural and/or Northern led
Support youth living with disabilities
Trending   NAFOWA Recruitment 2021/2022 : Apply for Nigerian Air Force Officers' Wives Association Job
Catapult Canada Access Innovation Fund Process
Applications will be reviewed by a combination of an internal review team of RHF staff and an external team of volunteers from the RHF's networks across Canada.
During the application process, the RHF welcomes any clarification questions to help guide the submission of interested candidates. Following the submission deadline, we may request additional clarifying information from applicants as needed during our review.
Trending   Npower Bank Detail Verification on NASIMS Dashboard for Payment 2021
Catapult Canada expects to fund multiple projects across the country. In this open call, we will be working with shared charitable platforms in order to provide funding to unincorporated and grassroots groups.
To support this, we will be hosting an event for unincorporated groups to connect with shared platforms to support their Catapult grant applications.
Funded groups will become part of a community dedicated to sharing project progress, findings and practices with a view to a wider knowledge dissemination strategy to inform the broader sect.
How to apply for Catapult Canada Access Innovation Fund 2021
For more Information: Visit the website for Catapult Canada Access Innovation Fund for Youth-Serving Organizations in Canada (Fully funded)
Related