Buhari's Impeachment Call: 'Go And Jump Into The Lagoon – Reno Fires Sanusi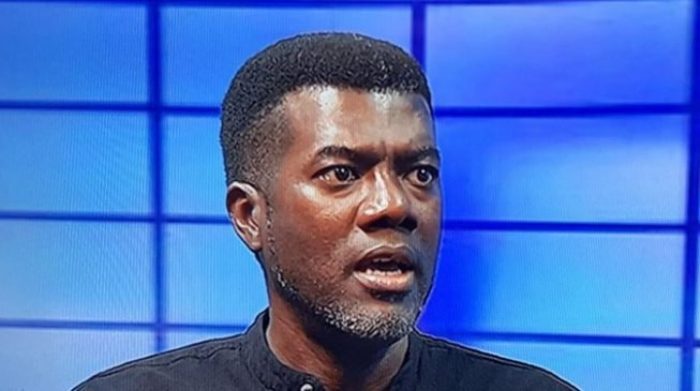 Buhari's Impeachment Call: 'Go And Jump Into The Lagoon – Reno Fires Sanusi


Former Presidential aide, Reno Omokri, has blasted the former Emir of Kano, Sanusi Lamido Sanusi, over his call for President Muhammadu Buhari's impeachment.
Ezenwoko's Blog had earlier reported that the former Governor of the Central Bank of Nigeria (CBN) called for the impeachment of President Buhari over the payment of millions of dollars on fuel subsidies without appropriation.
The former Emir of Kano added that the Nigerian leader violated the constitution of the Federal Republic of Nigeria by paying for subsidies without the approval of the National Assembly.
Lamido made this known on Tuesday while speaking virtually as a panellist on Sustainable Development Goals (SDGs) at the Nigerian Economic Summit held in Abuja.
Reno in his reaction on Twitter described the former monarch as 'manipulative'.
He wrote, "Today the former Emir of Kano (if it annoys him, let him go and jump into the Lagos lagoon), Sanusi Lamido, is calling for the impeachment of Buhari.
"Has Sanusi forgotten that Buhari was elected because of the lie he told that $49 billion was missing under Jonathan?"
"Sanusi Lamido is a most manipulative individual, who got his comeuppance because you cannot violate the law of reaping and sowing.
"His vanity is so legendary that he dealt with a brilliant young technocrat in Kaduna because he referred to Sanusi as "former emir."