Buhari Sued Over N4.8bn Budget To Monitor WhatsApp Messages, Phone Calls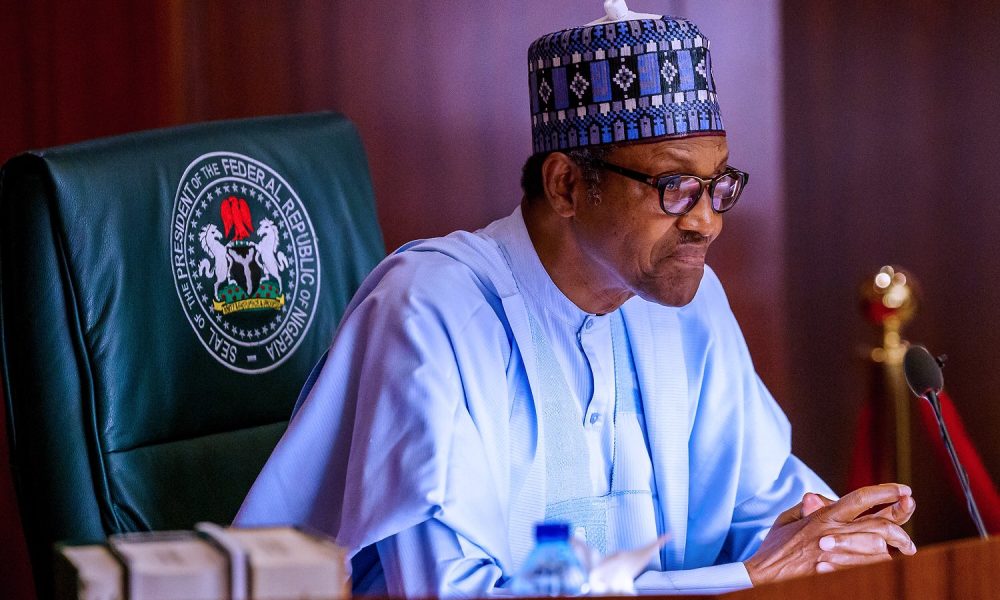 Buhari Sued Over N4.8bn Budget To Monitor WhatsApp Messages, Phone Calls


President Muhammadu Buhari has been dragged to court over his administration's plans to monitor Whatsapp messages of Nigerians with N4.8 billion.
In the breakdown of the 2021 budget, the Nigerian Government had budgeted the above funds for the National Intelligence Agency (NIA) to spy on Whatsapp messages and Thuraya calls of Nigerians.
Not happy with the move, the Socio-Economic Rights and Accountability Project (SERAP) filed a lawsuit against President Muhammadu Buhari for planning to infringe on the rights of Nigerians.
In the suit marked FHC/ABJ/CS/1240/2021 and filed on Friday before a Federal High Court in Abuja, SERAP is seeking the court to declare the plan to monitor WhatsApp "unconstitutional".
In a statement on Sunday by its Deputy Director, Kolawole Oluwadare, SERAP said the plan to "monitor WhatsApp messages, phone calls and text messages fails to meet the requirements of legality, necessity, and proportionality."
The statement reads: "The Buhari administration has legal obligations to protect Nigerians and other people against arbitrary interference and violations of their human rights. Monitoring of WhatsApp messages, phone calls and text messages would grant free rein to government agencies to conduct mass surveillance of communications of people," 
"The mere threat of mass surveillance, even when secret, coupled with the lack of remedy, can constitute an interference with human rights, including the rights to privacy, freedom of expression, peaceful assembly and association.
"The powers to conduct arbitrary, abusive or unlawful surveillance of communications may also be used to target political figures and activists, journalists and others in the discharge of their lawful activities.
"Any spending of public funds should stay within the limits of constitutional responsibilities, and oath of office by public officers, as well as comply with Chapter 2 of the Nigerian Constitution relating to fundamental objectives and directive principles of state policy."
The group said the move threatens rights to private and family life, access to correspondence, and freedom of expression and the press guaranteed under sections 37 and 39 of Nigeria Constitution, 1999; Article 9 of the African Charter on Human and Peoples' Rights, and Articles 17 and 19 of International Covenant on Civil and Political Rights.
It is also seeking an order setting aside the budget line for "being inconsistent and incompatible with constitutional provisions and international human rights treaties".
The group also prayed the court for an order mandating the president to redirect the N4.87 billion "to improve the working conditions of healthcare practitioners and improve public healthcare facilities across Nigeria."
Ezenwoko's Blog reports that the Minister of Justice and Attorney-General of the Federation, Abubakar Malami, and Minister of Finance, Budget and National Planning, Zainab Ahmed, are joined as respondents in the suit.