British Council Recruitment Application Form Portal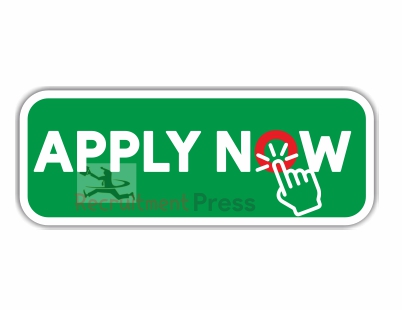 British Council Recruitment Application Form Portal


The British Council is the UK's international organisation for cultural relations and educational opportunities. We create friendly knowledge and understanding between the people of the UK and other countries. We do this by making a positive contribution to the UK and the countries we work with – changing lives by creating opportunities, building connections and engendering trust.
We are recruiting to fill the position below:
Job Title: Finance Officer, Nigeria
Location: Abuja, Sub Saharan Africa, NG
Pay band: 4
Contract type: Six months maternity cover
Department: Finance
Role Purpose
The post holder will report to the Programme Finance Manager, the Finance officer will be responsible for managing and ensuring financial processes of all FCR programmes within the justice, security and conflict sector are implemented as per the British Council and EU driven policies and providing support to the Finance Manager and assistance to programme teams to specifically support the payment and invoicing process as required..
Main Accountabilities
The appointed candidate will have the following accountabilities, responsibilities and main duties:
To undertake timely processing of invoices to designated workshops, meetings and events according to stated requirements.
Clearly communicate payment processing requirements and any changes to users and the responsible operations manager.
Processing payments and reconciling records according to agreed time standards for same.
To render advisory assistance to officers and/or consultants involved in programme delivery activities in terms of requirements.
To undertake the preparation and/or processing of all offline payment vouchers and cheques.
Maintenance of Abuja office cash imprest and support in parking and posting of Petty cash transactions on to SAP.
Work closely with and provide advice and training on finance for non-finance staff.
Overseeing the activities of State Office Admin and Resource Assistants in management of Petty cash transactions and support in parking and posting of these transactions on SAP.
Provides coaching and mentoring for staff in the project teams, as agreed to build capability and capacity within the team and ensure the team receives the support it requires.
As with any business that experiences peaks and troughs of activity, there is likely to be a need to work outside office hours from time to time.
Audit travel, procurement and workshop expenses as may be directed by the Finance Manager, keeping and recording items in Finance Safe.
Printing, filing, scanning and updating of finance related documents.
Supporting all payment and processing functions of the finance team.
Working closely with the Finance Manager and the Country Finance Team to ensure that due process is followed and that Nigeria's finances are managed in line with corporate and client requirements
Trending   United Nations High Commissioner for Refugees (UNHCR) Recruitment for an Assistant Protection Officer
Role Specific Knowledge and Experience
The successful candidate will need to possess the following requirements:
Bachelor's Degree
Minimum of 2 years' experience in a Full Cost Recovery programme finance environment.
High levels of personal effectiveness and the ability to focus on achieving deadlines.
Experience working with SAP.
Ability to maintain and update accounting spreadsheets, journal logs to ensure that it is compliant with organizations rules and regulations, and any other relevant legislation.
Ability to handle high volumes of financial data and information, and should be well acquainted with ways of storing and retrieving it whenever there is any need.
In depth knowledge of book keeping and accounting procedures is a must along with high degree of concentration and an ability to identify accounting discrepancies.
Trending   DreamWorks Integrated Systems Limited Recruitment | Latest Job Opening
Desirable:
Evidence of continuous professional development in ACA/ACCA/CPA Professional Accounting qualifications
Experience of working in a Full Cost Recovery (FCR) project
Experience of operating in a complex, multi-cultural context
Computer skills – A good knowledge of Microsoft Office suite
Essential Requirements:
Role holder must have existing rights to live and work in the country the role is based.
Trending   WhoGoHost Limited Recruitment as Technical Support Officer – Apply
Salary
NGN8,106,740.00 annually
How To Apply
Interested and qualified candidates should: Click here to apply
Note: A connected and trusted UK in a more connected and trusted world
Application Closing Date: 27th October, 2021.
Related